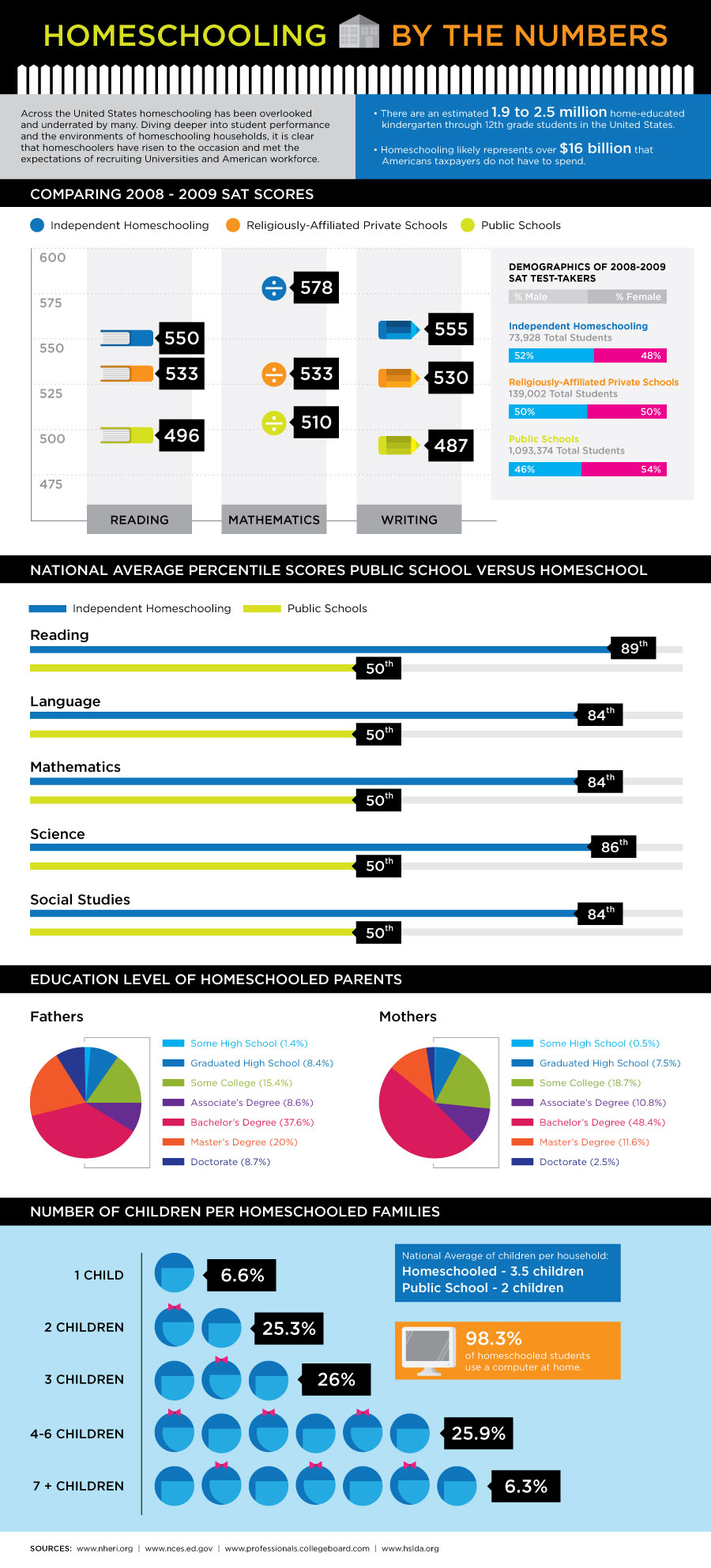 Across the United States homeschooling has been overlooked and underrated by many. Diving deeper into student performance and the environments of homeschooling households, it is clear that homeschoolers have risen to the occasion and met the expectations of recruiting Universities and American workforce.
There an estimated 1.9 to 2.5 million home-educated kindergarten through 12th grade students in the United States. That represents $16 billion that American taxpayers do not have to spend.
Home schooled students generally achieve higher SAT scores in reading, math and writing; as well as, ranking in the 80th percentile for math, science, social studies, language and reading. This may be due to the higher level of education of fathers and mothers that stay home to teach their children. Most have some college, an associates degree, or a bachelors degree.
There are many students that choose non-traditional educational paths. Online education is another option to those looking to improve their skills and increase their education level.