Home »
Computer Science / Programming
Continuing Education in Computer Science / Programming
Career summary: Computer Programmers
Average Salary

$86,550

National Average, Source: Bureau of Labor Statistics

Career Outlook

Poor

-7% job growth by 2028, which is below average
Earn a degree in computer science / programming from an accredited college
One of the best ways to prepare for a career in computer science / programming is through a college education. A Continuing Education will help you develop entry level skills, general computer science / programming know how and the basic computer science / programming experience you need to start your career off right. You may also consider a Graduate Certificate in Computer Science / Programming to help you take your education and career to the next level. Please select computer science / programming school below.
Overview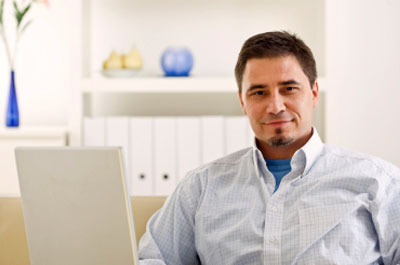 Why should I get a computer science degree?
If you've ever considered learning and building an app to rival Angry Birds, or hoped to work in companies like Google, Microsoft, Linux, or Apple, a degree in computer science may guide you to a fulfilling career. Computer science should interest you if you enjoy math, science, technology, statistics, and/or design. It's both a science and an art. This career area has promising opportunity for the future, as well.
Job Description
What kinds of jobs could I get with my computer science degree?
You may end up working in the entertainment industry, business, banking, or others. The most common jobs include software developer, software test engineer, development manager, and computer programmer. A computer science degree can also lead to teaching, engineering, statistics, insurance and risk analysis, or computer animation.
Top 5 Jobs:
software developer
software test engineer
software development manager
programmer analyst
systems developer
Salary
How much will I make?
Computer science offers a high earning potential. The computer programmer receives a median wage of $86,550. Developers of software earn about $105,590. Wherever you go, software skills will be highly valuable.
Career Outlook
How is the job market?
The outlook is excellent for software engineers and programmers. The field is projected to grow much faster than average. If you have a degree in computer science, you have a great chance to find a job. Increasing demand for data processing, networking, information security, and mobile devices software will create new jobs in business, government, marketing, healthcare, and other settings. Many employers, however, are seeking offshore programmers. You may need to be well qualified to prove your worth as a local worker.
Career Path
What skills do I need?
First you will need to be proficient in math, like calculus and statistics. A bachelor's degree is almost always a minimum requirement, coupled with some practical experience. Your prospects will be greatly enhanced if you choose to earn an advanced degree, such as a Ph.D. Logical and creative problem solving will be important as well. As a developer, you'll need to become familiar with programming languages and tools. Technical skills will be very helpful.
Computer Science / Programming Schools (0)
...Please wait... more schools are loading...