Home »
Web Development / Internet
Master's Degrees in Web Development / Internet
Career summary: Web Developers
Average Salary

$73,760

National Average, Source: Bureau of Labor Statistics

Career Outlook

Very Good

13% job growth by 2028, which is much faster than average
Earn a degree in web development / internet from an accredited college
One of the best ways to prepare for a career in web development / internet is through a college education. A Master's Degree will help you develop entry level skills, general web development / internet know how and the basic web development / internet experience you need to start your career off right. You may also consider a Doctoral in Web Development / Internet to help you take your education and career to the next level. Please select web development / internet school below.
Overview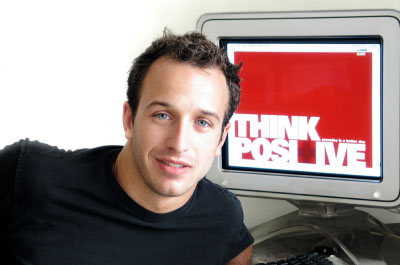 Why would I want a web development degree?
With the advancements in internet technology over the past 10-15 years, people with web development backgrounds are becoming more and more valuable. By earning a degree in web development you would be entering a growing field that will provide you with plenty of good paying job opportunities. If you enjoy working with computers and have a knack for technology, then a degree in web development just might be right up your alley.
Job Description
What do web developers do?
Depending on their backgrounds, education, and training, web developers may do any number of jobs that involve planning, building, and managing websites. This includes conceiving, designing, building, programming, populating with content, branding, marketing, supporting, and managing websites.
Whether web developers are part of a very large team or are a one man show, their objectives are the same, to create a compelling, user friendly websites. Some websites are designed to sell things, some are meant to provide content and information, some are funnels leading to other websites or destinations, and some are meant to provide internet searching services. These various types of websites have different audiences and objectives, and web developers must take all of these things into consideration when they are developing web sites.
When developing websites, some of the other things they must consider and make decisions on include figuring out the hardware that the site should use, the software necessary to make it function properly, the design and navigation that will be most effective, and the information that will keep users coming back. They also set up reporting tools and databases to record traffic to the site in order to keep stats and track visitor browsing. Since so many people are using wireless devices to browse the internet these days, web developers must also optimize websites to run properly on a wide variety of wireless devices.
Many web developers specialize in a certain area of web development. The most common specialties in web development are listed below.
Web Design: They are responsible for the overall look and feel of websites, which includes designing and creating logos, banners, and other graphics.
Web Programming: They take the concepts and turn them into functioning websites using

HTML

, Java,

PHP

, and other common coding languages.
Web Production: They coordinate the activities among the different web development departments to make sure that business objectives are met. They also make sure everything on the websites are functioning properly (links, graphics, etc.).
Content Development: They create and edit content (usually original content) for websites, which may include text, audio, and/or video content.
System Administration: They are in charge of maintaining and servicing servers, hardware, and software. They also watch over the security of computer systems, which is coming increasingly important.
Salary
How much do web developers make?
According to the Bureau of Labor Statistics, The median annual wage for computer and information technology occupations was $88,240 in May 2019. The middle 50 percent of web developers earned between $53,520 and $102,900. The lowest 10 percent earned less than $39,550, and the highest 10 percent earned more than $142,080. The median hourly wage for in 2019 was $35.46.
Career Outlook
How popular are web developer jobs?
Web developer jobs are quite popular, and they will continue to be popular into the foreseeable future. According to the Bureau of Labor Statistics, jobs for network, systems, and database administrators, which include web developers, will grow by 12percent through the year 2028. This growth rate is much, much faster than the average growth rate among all jobs and is among the fastest-growing fields in the United States.
Career Path
How do I become a web developer?
Most employers are looking for candidates who have a combination of formal education and work experience. In recent years, colleges and universities have started offering certificates, associate degrees, and bachelor degrees in web development. Other degrees that you could consider, depending on what area of web development you want to specialize in, include computer science and information systems.
Web Development / Internet Schools (0)
...Please wait... more schools are loading...