Request information
School

School Type:
Campus
Degrees Offered:

Associate

Bachelor's

Accreditation

Berkeley College is accredited by the Middle States Commission on Higher Education, 3624 Market Street, Philadelphia, PA 19104. (267-284-5000). The Middle States Commission on Higher Education is an institutional accrediting agency recognized by the U.S. Secretary of Education and the Council for Higher Education Accreditation.†
† Indicates school information is being used instead of campus information
Associate
A.A.S. Business Administration - Management
A.A.S. Fashion Marketing & Management
A.A.S. Health Services Administration
A.A.S. Justice Studies - Criminal Justice
A.A.S. Legal Studies
A.A.S. Marketing Communications
Bachelor's Degrees
B.B.A Marketing Communications
B.B.A. Fashion Marketing & Management
B.B.A. General Business
B.B.A. Management
B.S. Business Administration
B.S. Justice Studies - Criminal Justice
B.S. Legal Studies
Established in 1931, Berkeley College is a coeducational college specializing in business. With seven locations in New York and New Jersey, USA, an online "campus," Berkeley is widely recognized for its academic excellence.
What Gives Berkeley College the Edge Over Other Colleges? Only Berkeley College offers ALL of these benefits. We call them The Berkeley Advantage®:
On-the-job internships as part of the curriculum
A Bachelor's degree in as little as 3 years or an Associate's degree in just 18 months
Flexible scheduling: day, evening/weekend, and online classes
A tuition freeze for students who maintain continuous, full-time enrollment
Small classes for more personal attention
A faculty selected for both academic credentials and professional experience
A valuable network of employer connections
More than 20 Career Services professionals who collectively specialize in each field of study and actively pursue job opportunities for each student
7,000+ students, including more than 350 international students representing over 50 countries
3,000+ students took at least one online class in fall 2017
More than $45 million in Berkeley College institutional aid was provided to qualified students during the 2017-2018 award year
Last year, 96% of all graduates available for placement were employed in positions related to their studies at Berkeley.

Berkeley College was recently ranked among top 100 colleges for online bachelor's degree programs by U.S. News & World Report
Best Online Bachelor's Programs, 2014-2019 – U.S. News & World Report
Best Online Programs for Veterans, 2014-2019 – U.S. News & World Report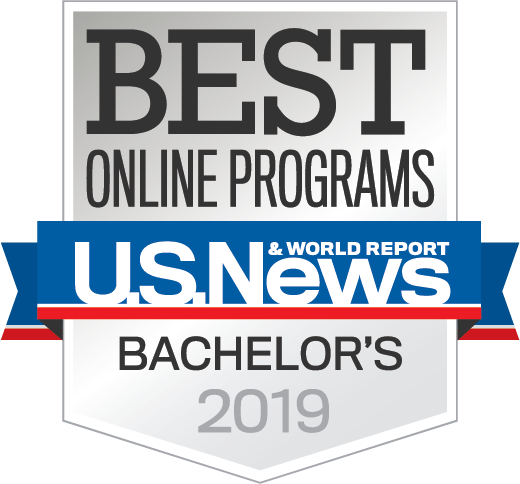 Request information