Request information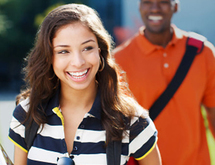 Location
1505 Metro Dr Ste 1
Alexandria, LA 71301
Blue Cliff College – Alexandria
A Branch of Metairie
1505 Metro Drive, Suite I, Alexandria, LA 71301
(318) 445-2778
School

| | |
| --- | --- |
| School Type: | Campus |
| Degrees Offered: | Diploma |

Accreditation

Accreditation, Licenses, Affiliations and Approvals

Blue Cliff College is accredited by the Accrediting Commission of Career Schools and Colleges, (ACCSC). The Accrediting Commission of Career Schools and Colleges (ACCSC) is a recognized accrediting agency by the U.S. Department of Education.

Fayetteville, AR: Arkansas Department of Health, Arkansas Rehabilitation Services, Veterans State Approving Agency, (SAA), Workforce Investment Act, (WIA), Arkansas Department of Higher Education, Associated Bodywork & Massage Professionals, American Massage Therapy Association Council of Schools, (AMTA-COS), Arkansas State Board of Dental Examiners, and National Certification Board for Therapeutic Massage and Bodywork, (NCBTMB).

Gulfport, MS: Mississippi State Board of Massage Therapy (License number 9803) Mississippi Rehabilitation Services, Veterans State Approving Agency, (SAA), Workforce Investment Act, (WIA), Mississippi State Board of Cosmetology, Mississippi Commission on Proprietary School and College Registration, Associated Bodywork & Massage Professionals, American Massage Therapy Association Council of Schools, (AMTA-COS), and National Certification Board for Therapeutic Massage and Bodywork, (NCBTMB).

Louisiana Campuses (Alexandria, Houma, Lafayette and Metairie): Louisiana State Board of Massage Therapy, Louisiana Rehabilitation Services, Veterans State Approving Agency, (SAA), Workforce Investment Act, (WIA), Louisiana Board of Regents, Louisiana State Board of Cosmetology, Associated Bodywork and Massage Professionals, American Massage Therapy Association Council of Schools, (AMTA-COS), and National Certification Board for Therapeutic Massage and Bodywork, (NCBTMB).

Note: Documents relating to accreditation, licensure or affiliations can be reviewed by contacting the Campus Director.

Licensed by the Louisiana State Board of Massage Therapy License Numbers:
Campus Location – License Number
Metairie – E2290

Financial Aid is available for those who qualify.†
† Indicates school information is being used instead of campus information
Diplomas
Arkansas
Louisiana
Mississippi
Blue Cliff College was founded in New Orleans, Louisiana in 1987 with the goal of becoming one of the most respected Massage Therapy training centers in the nation. In June of 1989, the College in Louisiana received its Proprietary School License from the state. In 1998, the Continuing Education College was proud to receive accreditation from the Accrediting Commission of Career Schools and Colleges (ACCSC). The Accrediting Commission of Career Schools and Colleges (ACCSC) is a recognized accrediting agency by the US Department of Education.
Blue Cliff College is committed to helping students develop a high level of competency, obtained through the pursuit, assimilation, and dissemination of knowledge in their academic programs.
The faculty and staff strive to prepare students with the ability to function proficiently in a competitive society and in the career of their choice. Throughout every program offered, the underlying objective is to create within each student an awareness of professional and social responsibility and an appreciation for the principles of ethical conduct.
Blue Cliff College offers comprehensive career training and hands-on experience throughout the entire catalog of programs.
Below are the programs offered at Blue Cliff College's campuses (not all programs are offered at all locations):
Clinical Medical Assisting Diploma
Cosmetology Diploma
Dental Assisting Diploma
Dialysis Technician Diploma
Esthetics Diploma
Health Information Management, Billing and Coding Diploma
Heating, Ventilation, and Air Conditioning (HVAC) Technician Diploma
Massage Therapy (Diploma)
For more information about the career training programs available at Blue Cliff College, or to schedule a tour of one of the campuses, simply complete and submit the online form and an admissions representative will respond to your request promptly.
Request information