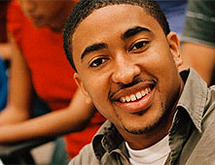 Brown Mackie College system of schools
25 Campuses
Accreditation
Accreditation and Licensing Link
Since Brown Mackie College is comprised of several institutions, see bmcprograms.info for program duration, tuition, fees, and other costs, median debt, federal salary data, and other important info.
Program availability and degree offerings vary by location and are subject to change.
Financial aid is available for those who qualify.
Brown Mackie College is a system of over 25 schools located throughout North America. Programs, credential levels, technology, and scheduling options vary by school and are subject to change. Administrative office: 625 Eden Park Drive, Suite 1100; Cincinnati, OH 45202. © 2015 Brown Mackie College. Our email address is csprogramadmin@edmc.edu.
Key Data
School Type:
Campus
Degrees Offered:

Diploma

Certificate

Associate

Bachelor's
View our program list