Request information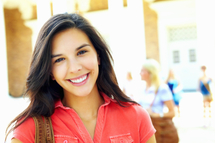 Location
18 Agassiz Circle
Buffalo, NY 14214
Medaille College is an independent, nonsectarian, coeducational institution of higher learning. Its purpose is to make available to all qualified students postsecondary educational opportunities to meet their individual needs for lifelong intellectual and professional growth. Medaille College concentrates on excellence in teaching, with an emphasis on personal attention to its diverse student body. Its curriculum provides a solid liberal arts and sciences foundation with early access to career-oriented education. The College offers cultural, economic, and community services as part of its educational mission.
School

School Type:
Campus
Degrees Offered:

Associate

Bachelor's

Graduate Certificate

Master's

Doctoral

Accreditation
Master's Degrees
Doctoral Degrees
Graduate Certificates
School of Adult and Graduate Education
In today's competitive job market, a degree provides a significant step towards career advancement. Medaille's flexible degree programs deliver the skills you need to pursue your professional goals. Medaille is a pioneer in adult education, with over 30 years of delivering high quality degree programs designed to meet the needs of adult learners like you.
Designed for the working adult.
Convenient day, evening, weekend and online programs.
Associate, bachelor and graduate degree programs in today's most in-demand professions.
Personalized attention from inquiry to graduation to help you succeed.
Guaranteed class registration.
Faculty with professional and academic experience bringing real-world insight into the classroom.
Academic and career mentoring by faculty providing the advising you need to succeed academically and professionally.
Dynamic interactive learning environment where you learn from faculty and peers.
About Medaille College
Medaille is a private, non-profit, non-sectarian four-year college with two campuses in Western New York. The central undergraduate campus sits along the historic Olmsted Crescent near Delaware Park and the cultural heart of Buffalo.
Medaille College is chartered by the Board of Regents of The University of the State of New York. It is accredited by the Commission on Higher Education of the Middle States Association of Colleges and Schools. The Commission on Higher Education is an institutional accrediting agency recognized by the U.S. Secretary of Education and The Council for Higher Education Accreditation. The College's degree programs are registered by the New York State Education Department, Office of Higher Education.
Request information