Request information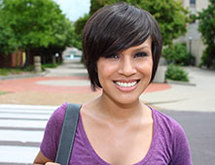 Location
9160 Forum Corporate Parkway, Suite 100
Fort Myers, FL 33905
School

School Type:
Campus
Degrees Offered:

Diploma

Certificate

Associate

Bachelor's

Accreditation

Rasmussen University is Accredited by the Higher Learning Commission. www.ncahlc.org 800-621-7440.†
† Indicates school information is being used instead of campus information
Associate
Bachelor's Degrees
Certificates
Diplomas
Online
Florida
Illinois
Kansas
Minnesota
North Dakota
Wisconsin
Flex Choice: Online, On Campus, At Your Own Pace
Rasmussen University offers Flex Choice® Learning Options, which means you can choose your blend of traditional courses and online, self-directed assessments at the Associate's degree level. In our School of Business Bachelor's degrees, take advantage of competency based education (CBE), which focuses on efficiency and relevancy by combining self-paced courses, project-based assessments, and real-world scenarios.
We Have a History of Putting Students First
Rasmussen University was founded over 116 years ago. Today, our community is made up of 22 campuses across six states with online students across the country. And yet, our focus remains the same. We put our students first and honor our commitment to serve the communities in which we live.
In-Demand Degrees
We offer more than 50 programs across seven schools of study in a variety of convenient learning options. That's how we prepare our students to succeed in the real world.
• School of Business
• School of Design
• School of Education
• School of Health Sciences
• School of Justice Studies
• School of Nursing
• School of Technology
Why Students Choose Rasmussen University
Support
SUPPORT+ is our innovative student-support portal, connecting you with the answers, planning and resources you need to be successful in your college career. As a Rasmussen University student, you have both in-person and virtual access to everything you need, from academics to financial aid.
Accredited College
We are regionally accredited by the Higher Learning Commission. That means potential employers know your degree upholds high academic standards.¹
Affordable Options
We offer scholarship opportunities and seamless transfer policies to help make your education more affordable.²
Career Focused
We offer degrees that help graduates land jobs they want. From small businesses to Fortune 500 companies, our graduates have been employed by leading companies, including Target Corporation, the Department of Homeland Security and Mayo Clinic.³
Earn a Respected Degree from an Accredited College
¹Rasmussen University is accredited by the Higher Learning Commission. For more information, please visit hlcommission.org or call 800-621-7440.
²Please see course catalog for transfer policies.
³Employer information was reported by Rasmussen University graduates and confirmed on or after 30 days of employment. This list does not constitute an endorsement of Rasmussen University by the organizations listed. Listing does not guarantee or imply that future employment opportunities at these organizations will be available.
Request information