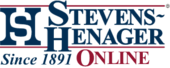 Find other schools >>
School

Date Established:
1891
School Type:
Online
Degrees Offered:

Associate

Bachelor's

Master's

Students

| | |
| --- | --- |
| Enrolled Students: | 1,875 |
| Student to Faculty Ratio: | 54 to 1 |

Cost

| | |
| --- | --- |
| In State Tuition: | $16,597 |
| Out of State Tuition | $16,597 |
| Books and Supplies | $375 |
| Students with Financial aid:** | 100% |

Accreditation

Accredited by the Accrediting Commission of Career Schools and Colleges (ACCSC)
** Refers to % of students receiving some form of financial aid
Associate
AAS in Bus Mgmt and Acct with Property Mgmt Emp.
AAS in Graphic Arts
Bachelor's Degrees
BS in Computer Science with Programming Emp.
Utah
Stevens-Henager Online is known for its high educational standards. Academic majors are designed specifically to meet the changing trends and requirements of the business and medical employment markets. Business, technical, and medical leaders have come to recognize Stevens-Henager College graduates for their superior training and their outstanding professionalism. Your complete, proven online education delivers:
Textbooks and study materials that are developed by experts and made available online.
Services and assistance online or by phone.
Help when you need it. Our experienced staff members guide and help you through your program.
Online education that is comparable to or even better than an on-campus program.
A convenient and practical solution for your educational needs, without sacrificing your current job or family or social commitments.
Earn the credentials you need for promotion, for licensure, to start a new career †" or just study for your own personal satisfaction. For more than 118 years, Stevens-Henager College (SHC) has helped working adults like you to get the educational credentials they need to advance their careers. Our experienced, student-oriented staff is prepared to assist you throughout your online education experience. Stevens-Henager College programs are specifically developed for independent online study by educational experts, instructional designers, and technology professionals. SHC has created a proven online curriculum that rivals curricula at the most prestigious campus-based colleges and universities. What makes SHC's curriculum stand out is that our course experts have designed real-world materials that help you develop knowledge and skills that you can apply immediately at work and in your life.
* In a survey of supervisors of online-learning graduates, more than 90% thought that graduates compared favorably in knowledge, skills, and attitude to those with resident degrees. See www.detc.org/freepublications.html