Request information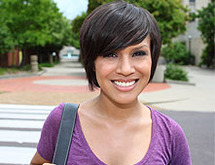 Location
2355 Harrodsburg Road
Lexington, KY 40504
School

School Type:
Campus
Degrees Offered:

Diploma

Certificate

Associate

Bachelor's

Graduate Certificate

Accreditation

Sullivan University is accredited by the Southern Association of Colleges and Schools Commission on Colleges to award associate, baccalaureate, master's, and doctorate degrees.

For more information about our graduation rates, the median debt of students who completed the program, and other important information, please visit our website at http://pages.sullivan.edu/programsuccess/
Associate
Bachelor's Degrees
Certificates
Diplomas
Online
Kentucky
Sullivan University is Kentucky's largest private college or university, offering higher education for people with higher goals. At Sullivan University, we focus on in-demand programs that lead to successful careers. Whether you're a high school student considering college for the first time, an adult returning to school or someone seeking professional development, you'll be surprised at the variety and range of alternatives Sullivan University offers. We offer programs designed to fit into your life, whether you prefer day, evening or some combination we work hard to help you get what you need. We offer everything from certificates and diplomas to advanced degrees, so no matter what your timeline may be, we have the program to fit. Since our founding fifty years ago, the goal of Sullivan University has been to prepare students for success, and over the decades, we've built up an impressive record in achieving that goal. Our course offerings have continually evolved to meet the real, practical needs of the business world and our work continues even after a student has graduated, with unlimited employment assistance to help graduates find jobs nationwide. Find out what makes Sullivan the right fit for you!
For more information about our graduation rates, the median debt of students who completed the program, and other important information, please visit our website at disclosure1.sullivan.edu
Financial aid is available to those who qualify.
Request information