University of Delaware
Newark
According to the school, the University of Delaware is a state-assisted institution of higher learning with a private charter. Our private characteristics—smaller classes, an endowment over $1 billion, breathtaking campus and students from every state in the nation and 100 countries—at an affordable price are some of the many qualities that make UD unique. Our approach to education is also unusual among our flagship state peers. With more than 125 majors and 75 minors in seven colleges, UD is focused on an enriched undergraduate education from start to finish, including a First Year Experience (FYE) and a host of discovery learning programs. All freshmen are members of smaller communities by participating in an FYE through the LIFE (Learning Integrated Freshman Experience) Program, a Freshman Seminar or an Honors Colloquia. LIFE 'clusters' are based on majors of study that are led by upperclass mentors and that involve academic coursework, discussion groups, tutoring, service learning projects, field trips, lectures and social activities. Prior to graduation, all students will also have discovered a greater depth of learning through one of UD's signature academic programs. The University Honors Program, one of the nation's oldest, attracts many of our best students with thoughtful advising, private music instruction, a writing fellows program, a living and learning community and Honors degrees. Our nationally acclaimed Undergraduate Research Program enables students to work with faculty as research assistants, conduct independent research and publish or present findings. The Medical Scholars Program allows a select number of academically competitive students to complete a Bachelor of Arts in Liberal Studies from UD and an M.D. degree from Jefferson Medical College in Philadelphia. The first Study Abroad in the world was founded at the University of Delaware in 1923 and now includes hundreds of courses across a spectrum of disciplines on all seven continents, including Antarctica. Each year, some 1,400 UD students study abroad, giving UD one of the highest university rates of student participation in the nation. In addition, Service Learning experiences, combined with academic studies, improve and strengthen the world in which we live, while simultaneously creating a greater sense of civic responsibility that students will take with them into the future. UD's commitment to our students is evident in ongoing campus construction and in the number of scholars we produce each year—Rhodes, Marshall, Truman, Goldwater and more. The future—with successes unique to each of our graduates—is something that UD takes seriously.
Key Data
| | |
| --- | --- |
| School Type: | Campus |
| Degrees Offered: | |
Student Life
Enrolled Students:
21,138
Student to Faculty Ratio:
19 to 1
Annual Cost
In State Tuition:
$9,486
Out of State Tuition
$23,186
Books and Supplies
$800
Students with Financial aid:**
60%
** Refers to % of students receiving some form of financial aid
Back to campus overview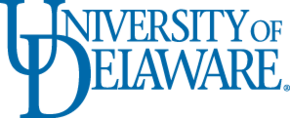 Request information from University of Delaware
Complete the form below and DegreeSearch.org will send your information to University of Delaware.
Degree Search is not affiliated with University of Delaware, but will attempt to send this request on your behalf. Your privacy is important to us. Privacy Policy
If you are affiliated with University of Delaware and would like to update the information or learn more about our college directory, please contact us.