Request information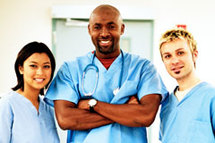 Location
99 South Street
West Hartford, CT 06110
We understand how to meet the needs both of students and of employers. We design our programs, schedules and support services to do so, not only while students are in school, but after graduation and beyond. Career Services are available to assist our graduates with their job search and is an integral part of what we do.
School

School Type:
Campus
Degrees Offered:

Diploma

Certificate

Accreditation

The American Institute locations in Cherry Hill, NJ, Clifton, NJ, Somerset, NJ, Toms River, NJ, and West Hartford, CT, are institutionally accredited by the Accrediting Bureau of Health Education Schools (ABHES). The Accrediting Bureau of Health Education Schools (ABHES) is a recognized accrediting agency by the US Department of Education.
Certificates
Dental Assisting
Massage Therapy
Medical Assisting
Diplomas
Medical Coding and Billing Specialist
Connecticut
New Jersey
Students have been gaining the necessary real world skills that employers expect through our career-oriented programs at American Institute for over 84 YEARS!
Our specialized, "hands-on" programs focus in the high demand careers of Healthcare and Business and can allow you to begin your new career in less time than you think.
Our faculty and staff are dedicated to providing students with the necessary knowledge and skills needed to assist you in securing employment in today's job market.
Day and evening classes available
Financial aid available to those who qualify
Job placement assistance
Our innovative Medical Assisting programs offer students extensive training which will allow them to develop skills in medical terminology, anatomy & physiology, phlebotomy, ECG/EKG, clinical procedures, medical billing, practice management, medical law and ethics, patient rights, security and privacy of medical records, and HIPAA (Healthcare Insurance, Portability & Accountability Act) standards.
Request information