Request information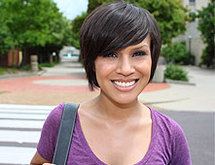 Location
4425 W Olive Avenue Suite 300
Glendale, AZ 85302
Do you want something more for yourself through a healthcare career? Arizona College is here to help prepare you for a future in healthcare. Our programs combine classroom teaching, real-world healthcare training, and job search support to prepare you for a healthcare career. Choose from 6 different healthcare career education programs.
School

School Type:
Campus
Degrees Offered:

Diploma

Associate

Bachelor's

Accreditation

Arizona College is a nationally accredited post-secondary educational institution providing training in a variety of health care professions. Arizona College is accredited by the Accrediting Bureau of Health Education Schools.
Associate
Diplomas
Why Arizona College?
We prepare students for a stable, rewarding, and long-term career in healthcare. We've built healthcare education programs that combine classroom teaching, online learning, and real-world training to ensure students are ready to succeed in the healthcare field.
If you want something more for yourself and your career, Arizona College is here to help you reach your goals.
6 Healthcare Career Programs to Choose From
Students can choose from 6 healthcare career programs including:
Medical Assistant with Phlebotomy
Massage Therapy
Dental Assistant
Medical Billing & Coding
Healthcare Administration
Pharmacy Technician
With each healthcare program, students will get hands-on training in a real healthcare company as they complete their externship.
Campuses in Glendale & Mesa
With campuses in Glendale and Mesa, our schools are conveniently accessible to students residing in neighborhoods across the Phoenix Valley.
Both campuses offer hybrid online / in-person classes that provide our students flexibility. The following programs are available as hybrid online: Dental Assistant, Medical Assistant with Phlebotomy, Pharmacy Technician, and Medical Billing & Coding. Please note that all classes for the Massage Therapy program are held onsite and the Healthcare Administration is 100% online. Massage Therapy and Healthcare Administration are only offered at the Glendale campus.
Job Search Assistance & Career Prep
At Arizona College, we know your ultimate goal is to find a rewarding healthcare position. That's why we offer career services that help students with career preparation and the healthcare job search. All Arizona College students work with career services on job search skills — writing resumes, practice interviews, and identifying the right healthcare job opportunities.
We're here to give you all the tools necessary to find and start a successful healthcare career.
Earn Your High School Diploma While Preparing For a Healthcare Career
Students have the opportunity to earn their High School diploma while also studying in one of our healthcare programs. This is done through our Ability to Benefit (ATB) program. It's a great way to earn your degree while also preparing for a medical position.
The Arizona College Ability-to-Benefit program is available in 4 of our healthcare programs: Medical Assistant with Phlebotomy, Dental Assistant, Massage Therapy, and Medical Billing & Coding. The Ability to Benefit program is not available for the Healthcare Administration or Pharmacy Technician programs.
Request information