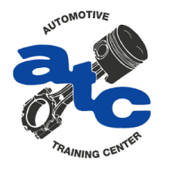 Request information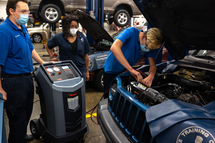 Location
114 Pickering Way
Exton, PA 19341
Automotive Training Center is a post-secondary automotive training school with campuses located in Exton and Warminster, PA. Through our specialized programs, students develop the skills and knowledge that employers in the automotive, collision, diesel, hi-performance, and marine industries seek.
School

| | |
| --- | --- |
| School Type: | Campus |
| Degrees Offered: | Certificate |

Accreditation

ATC is accredited by the Accrediting Commission of Career Schools and Colleges (ACCSC), 2101 Wilson Boulevard, Suite 302, Arlington, VA 22201, phone number 703-247-4212, www.accsc.org.
Certificates
AUTOMOTIVE AND DIESEL TECHNOLOGY
AUTOMOTIVE AND HI-PERFORMANCE TECHNOLOGY
AUTOMOTIVE TECHNOLOGY
AUTOMOTIVE TECHNOLOGY - EVENING
COLLISION RECONDITIONING TECHNOLOGY
MARINE SERVICE TECHNOLOGY
Pennsylvania
WHAT STARTS YOUR ENGINE?
If you love cars or boats and want to take the wheel of your future today, look no further than ATC! Our auto career training school offers programs across five fields of study* at two campus locations in southeastern PA. Check out what enrolling in an ATC education has in store:
LEARN FROM INDUSTRY EXPERTS
Breaking out in today's automotive industry demands mechanical know-how and experience. Who better to learn from than professionals who've already earned their stripes out in the field?
ATC students learn the basics (and the not-so-basics!) of vehicle diagnosis, repair, and optimization from instructors certified by the National Institute for Automotive Service Excellence (ASE), I-CAR, the American Boat and Yacht Council, and MOPAR CAP to name a few.
MORE THAN TALKING SHOP
ATC students don't just hit the books in the classroom; 50% of their time is committed to exercising that education in a modern shop setting, complete with the tools, equipment, and technology used by today's shops and service centers.
They say experience is the best teacher. Whether that's transforming lessons into engine rumblings or troubleshooting an issue under the hood as a group, hands-on training helps students solidify their understanding and develop an actionable, real-world skill set.
Request information