Brigham Young University
According to the school, Brigham Young University seeks to develop students of faith, intellect and character who have the skills and the desire to continue learning and to serve others throughout their lives. Tracing its roots to Utah's rich pioneer heritage, the university provides an outstanding education in an atmosphere consistent with the ideals and principles of its sponsor, The Church of Jesus Christ of Latter-day Saints. Known for its internationally experienced and academically minded student body and world class teaching, BYU is also recognized for its beautiful mountain location, extensive language programs, talented performing arts ensembles, outstanding sports programs and devotion to combining solid scholarship with the principles of the restored gospel of Jesus Christ.
Key Data
School Type:
Degrees Offered:

Bachelor's

Graduate Certificate

Master's

Doctoral
Student Life
Enrolled Students:
34,130
Student to Faculty Ratio:
23 to 1
Annual Cost
In State Tuition:
$4,290
Out of State Tuition
$4,290
Books and Supplies
$1,000
Students with Financial aid:**
48%
** Refers to % of students receiving some form of financial aid
Back to school overview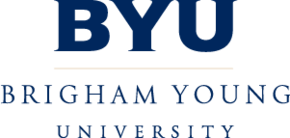 Request information from Brigham Young University
Complete the form below and DegreeSearch.org will send your information to Brigham Young University.
Degree Search is not affiliated with Brigham Young University, but will attempt to send this request on your behalf. Your privacy is important to us. Privacy Policy
If you are affiliated with Brigham Young University and would like to update the information or learn more about our college directory, please contact us.