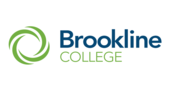 Request information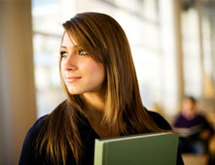 Location
2445 W. Dunlap Ave.
Phoenix, AZ 85021
At Brookline College, we are dedicated to the success of our students. Our in-demand programs have been designed to prepare you for a rewarding new career you love. Since today's student often juggles many responsibilities, we offer convenient day, evening and online courses taught by experienced instructors that will fit your busy schedule. We want you to succeed and will take the time to understand and work with you every step of the way to help reach your goals!
School

Date Established:
1979
School Type:
Online
Degrees Offered:

Diploma

Associate

Bachelor's

Master's

Accreditation

Brookline College's Online, Phoenix, Tucson, Tempe and Albuquerque campuses are accredited by the Accrediting Council for Independent Colleges and Schools (ACICS).
Associate
Associate of Science - Business
Associate of Science - Health Information Technology
Associate of Science - Paralegal Studies
Bachelor's Degrees
Bachelor of Science - Health Care Administration
Bachelor of Science - Management
Bachelor of Science Nursing - RN to BSN
Diplomas
Diploma - Medical Insurance Billing and Coding
Diploma - Pharmacy Technician
Online
At Brookline College, you can learn from anywhere with an Internet connection. And we understand that time and personal responsibilities can sometimes become obstacles that can keep you from reaching your goals. That's why we offer online education and degree and diploma programs, giving you the flexibility to fit your education into your busy lifestyle at your convenience.
Online college courses allow you to pursue your education without having to attend classes at a campus. Lessons, discussions and assignments are all transmitted and accessed electronically via the Internet. Students can also access the Library/Learning Resource Center's electronic resources for research. Technical assistance is available 7 days a week, 24 hours a day.
Request information