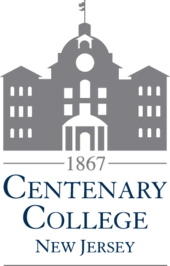 Request information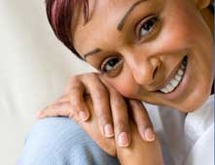 Location
400 Jefferson St
Hackettstown, NJ 07840
Working with area businesses, institutions and school systems, Centenary College and its graduates are, and will continue to be key resources for regional economic and educational development and for recreational and artistic initiatives to enrich the surrounding communities.
School

Date Established:
1867
School Type:
Campus
Degrees Offered:

Associate

Bachelor's

Master's

Students

| | |
| --- | --- |
| Enrolled Students: | 2,995 |
| Student to Faculty Ratio: | 14 to 1 |

Cost

| | |
| --- | --- |
| Students with Financial aid:** | 92% |

Accreditation

Centenary College of New Jersey is accredited by the Middle States Commission on Higher Education

3624 Market Street, Philadelphia, PA 19104. (276-284-5000).
** Refers to % of students receiving some form of financial aid
Associate
Bachelor's Degrees
Master's Degrees
New Jersey
Centenary is a community of learners distinguished by a diverse student body, a dedicated faculty and staff, and stimulating educational opportunities.
As the primary educational and cultural resource for northwest New Jersey, Centenary offers a range of undergraduate, graduate and professional programs as well as non-degree courses for professional and personal development.
You've chosen a good time to earn your accelerated degree!
Whether you chose to earn your degree in one of our classrooms or online, your accelerated degree from Centenary College is the most cost-effective way to pursue your career goals.
We offer three kinds of class formats: In-class, online, and a blend of both formats in a single class. Classes start six times per year.
Why Adult Students Choose Centenary College:
1) Cost Effective Tuition
With our locked-in per credit tuition, the cost will not increase while you remain enroll with our program.
2) Flexible and Convenient
Classes are offered through classroom, online, and hybrid blended formats in an ordered sequence that meet just one evening per week.
3) Application-Based Learning
You get an education that is practical and relevant to the needs of adult students.
4) Custom Designed Degree Completion Plans
Centenary accepts college credit from a variety of sources to help you finish your degree quickly and efficiently.
5) Excellence & Innovation
Centenary's academic tradition began in 1867. Our college is fully accredited and the first college in New Jersey to offer adult students a business degree in our accelerated class format.
6) Commitment
Our levels of individual service and academic support are unmatched. At Centenary College, we are proud to know every student's name.
Request information