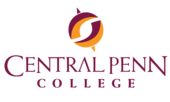 Request information
School

School Type:
Campus
Degrees Offered:

Associate

Bachelor's

Master's

Accreditation

Central Penn College is accredited by the Middle States Commission on Higher Education, 3624 Market Street, Philadelphia, PA 19104 (267.284.5000; web: www.msche.org). The Middle States Commission on Higher Education is an institutional accrediting agency recognized by the U.S. Secretary of Education and the Council for Higher Education Accreditation. Status: Member since January 1977. Approved Degree Levels: Postsecondary Award/Cert/Diploma, Associate's, Bachelor's, Master's.

For more information about our graduation rates, the median debt of students who completed the program, and other important information, please visit our website at, www.centralpenn.edu/disclosures.†
† Indicates school information is being used instead of campus information
Associate
Entrepreneurship and Small Business
Medical Assisting Hybrid
Paralegal Hybrid
Bachelor's Degrees
Banking & Financial Services
Homeland Security Management
Human Resources Management
Master's Degrees
Financial Analysis
Organizational Development
Online
Pennsylvania
At Central Penn College, our students are a part of a community where higher education, professional success, and mutual respect are common goals. We're committed to providing a hands-on education in a real-world setting taught by experienced, caring faculty.
Since 1881, we have been Pennsylvania's premiere career-oriented college, all the while growing to meet the needs of our students and the demands of today's businesses. Accredited by the Middle States Commission on Higher Education, our standards for excellence undoubtedly are as high as those you have set for yourself.
Whether it's online degree programs or on-campus programs, you'll find what you're looking for at Central Penn College. Since convenience and flexibility matter to those managing jobs, families and outside interests, Central Penn provides flexible class schedules. Our evening, blended and online classes allow you the opportunity to earn your master's degree, bachelor's degree or an associate degree in less time than you may have thought possible.
We help you get the highest quality training for achieving your professional goals and we offer lifetime career assistance.
Whether you want to work in business, communications, healthcare, technology, or law, Central Penn College offers the right program for you!
Central Penn College opens opportunities to students from a variety of academic backgrounds by providing the education needed for employment and advancement in their fields.
For more information about our graduation rates, the median debt of students who completed the program, and other important information, please visit our website at, www.centralpenn.edu/disclosures.
Request information