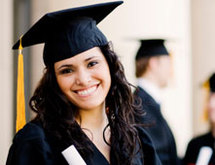 Florida Technical College
6 Campuses
FTC was founded in 1982 to provide post-secondary training in specialized business fields. Today, FTC offers Bachelor's Degrees, Associate Degrees and Diploma Programs in today's fastest growing occupations across a spectrum of fields.
Accreditation
Florida Technical College is an academic unit of National University College (NUC) and NUC is accredited by the Middle States Commission on Higher Education (MSCHE)*.
The MSCHE is a regional accrediting agency recognized by the U.S. Secretary of Education and the Council for Higher Education Accreditation.
*National University College (NUC) is accredited by the Middle States Commission on Higher Education, 3624 Market Street, Philadelphia, PA 19104 (267) 284-5000. NUC's National University College – IBC Institute (NUC-IBC), National University College – POPAC Institute (NUC-POPAC), Florida Technical College (FTC), The Digital Animation & Visual Effects School (The DAVE School), and LaSalle Computer Learning Center (LCLC) are included in this accreditation. The Middle States Commission on Higher Education (MSCHE) is a regional accrediting agency recognized by the U.S. Secretary of Education and the Council for Higher Education Accreditation. February 2018
Key Data
School Type:
Campus
Degrees Offered:

Diploma

Associate

Bachelor's
View our program list