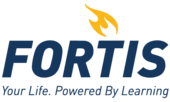 Request information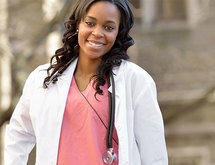 Location
6565 Ulmerton Rd
Largo, FL 33771
At FORTIS our students can get the skills and training needed for careers in industries that are in demand. You are now closer to your dreams than ever before!
School

School Type:
Campus
Degrees Offered:

Diploma

Certificate

Associate

Accreditation

https://www.fortis.edu/our-difference/accreditation
Associate
Associate Degree in Nursing
Dental Assisting
Practical Nursing (Associate in Specialized Technology Degree)
Certificates
Class A CDL Driving
Commercial Truck Driver Training
Cosmetology
Dental Assistant
Dental Assisting
Electrical Systems Technology
Electrical Trades
Electronic Systems Technician
Esthetics Skincare
Heating, Ventilation, Air Conditioning and Refrigeration
Heating, Ventilation, Air Conditioning and Refrigeration Trades
HVAC
HVACR
Lab Technician
Massage Therapy
Medical Assistant
Medical Assisting
Medical Assisting Basic X-Ray Operation
Medical Assisting Basic X-ray Technician
Medical Assisting with Basic X-Ray Operation
Medical Billing and Coding
Medical Laboratory Technology
Medical Office Administration
Pharmacy Technician
Pharmacy Technology
Practical Nursing
Radiologic Technology
Sterile Processing Technician
Surgical Technologist
Surgical Technology
Welding Technology
Diplomas
Dental Hygiene
HVACR
Medical Assisting
Alabama
Florida
Georgia
Indiana
Louisiana
Maryland
New Jersey
Ohio
Pennsylvania
South Carolina
Tennessee
Texas
Utah
Virginia
Other
For consumer information……… http://compliance.fortis.edu/
Programs Vary by Campus.
Request information