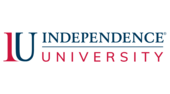 Request information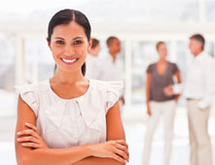 Location
1350 W. 1890 S.
West Haven, UT 84401
We are dedicated to helping you graduate and get a much better job sooner. We focus on educating students for rewarding careers and enriching lives. Our goal is for you to achieve success in career-oriented programs and in the enhancement of your skills in critical thinking, communication, problem solving, and technology, culminating in rewarding career placement or advancement in current employment.
School

School Type:
Campus
Degrees Offered:

Associate

Bachelor's

Accreditation

Accredited by the Accrediting Commission of Career Schools and Colleges (ACCSC).
Associate
Bachelor's Degrees
The Secret to Getting Ahead is Getting Started
Congratulations! Your interest in Independence University – Utah Campus is an important first step toward changing your life. A career-focused degree is the key to a new career with a potentially higher income, better benefits, and more satisfaction.
Independence University – Utah Campus
You know the positive difference a college degree could make in your life, but you may feel that going to college is out of reach. We want to change that! At IU – Utah Campus, we have career-focused degree programs that could help you launch a career. Associate's degree programs can be completed in as few as 19 months, and Bachelor's in as few as 36 months—faster than the typical 2 years and 4 years it takes at some traditional colleges. We even provide you with a new laptop to use in school and keep when you graduate. Whether you're fresh out of high school or already established in your career, IU – Utah Campus provides career-focused degree programs to help you achieve your dreams.
Introducing BlendEd – Classes on Campus and Online
We know you're busy. That's why we're excited to introduce BlendEd. In fact, most of our courses are taught in the BlendEd learning format. For example, meet in class twice each week and the rest is done online. Less time and travel, more flexibility. It truly is the best of both worlds!
Your Tools for Success
When it comes to colleges, we know you have a lot to consider. Here's why one of our colleges may be the right choice for you.
Exceptional Staff Support: Admissions consultants, financial planners, Career Services advisers, instructors, and tutors to help you every step of the way, from application to graduation.
Financial Aid: Our financial planners are specialists at finding grants, scholarships,¹ and other financial aid that you may qualify for.
Employment Assistance: We can assist you in your job search before and after graduation.²
Accredited: Accredited by the Accrediting Commission of Career Schools and Colleges (ACCSC).
¹Grant and scholarship awards are limited and only available to those who qualify. See www.scholarshipiu.com for details.
²The college does not guarantee a job. Gaining employment is the graduate's responsibility.
Financial aid is available for those who qualify.
Request information