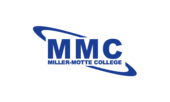 Request information
School

School Type:
Campus
Degrees Offered:

Diploma

Certificate

Associate
Associate
Business Administration - Associate of Applied Science
Criminal Justice - Associate of Applied Science
Dental Assisting - Associate of Applied Science
Electronic Health Records - Associate of Applied Science
IT Support Specialist - Associate of Applied Science
Medical Assisting - Associate of Applied Science
Paralegal - Associate of Applied Science
Surgical Technology - Associate of Applied Science
Certificates
Barbering - Certificate
Cosmetology - Certificate
Esthetics Technology - Certificate
Medical Billing and Coding - Certificate
Diplomas
Massage Therapy - Diploma
Medical Clinical Assistant - Diploma
Medical Office Assistant - Diploma
North Carolina
Start your future now!
A new career is closer than you think!
Miller-Motte College (MMC) can help get you from here to a new career!
Miller-Motte College (MMC) has a history of helping students succeed through hands-on education and career training. Our faculty and staff work to ensure that when you've completed your program, you're truly ready to begin your career.
MMC will help you choose your ideal career before you get started and assist with real-world employment after you're done with school. We have a wide range of resources to help you every step of the way.
In today's world, it makes sense to spend less time in the classroom, and more time earning a salary. Miller-Motte College (MMC) can help you start your new career in as little as our weeks to two years.
If you're worried that you can't afford an education, think again. Financial aid may be available to those who qualify. We will work with you to explore the financial aid options available to help you complete your degree.
The path to a bright future and a new career is easy. Complete the form to learn more about Miller-Motte College (MMC) now!
With five convenient locations throughout North Carolina plus online options and a multitude of courses and programs in growing fields, Miller-Motte College makes it easy to find the right fit for you.
Miller-Motte College Cary is conveniently located at 2205 Walnut Street.
Miller-Motte College Fayetteville is conveniently located at 3725 Ramsey Street.
Miller-Motte College Jacksonville is conveniently located at 1291 A. Hargett Street.
Miller-Motte College Raleigh is conveniently located at 3901 Capital Boulevard, Suite 151.
Miller-Motte College Wilmington is conveniently located at 5000 Market Street.
Request more information now!
Programs may vary by campus.
DEL.GEN.06351.D.000
For important information about the educational debt, earnings, and completion rates of students who attended this program please visit: http://disclosure.millermotte.edu/default.aspx
This school is regulated as a commercial motor carrier by the US DOT and their respective state agency: NCCCS. It takes fewer than 300 hours to complete this program; therefore it is not eligible for Title IV funding. This program is not within the scope of ACICS Accreditation.
Request information