Request information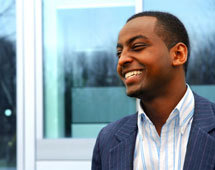 Location
10000 E. University Dr
Prescott Valley, AZ 86314
School

School Type:
Online
Degrees Offered:

Master's

Doctoral

Accreditation

NCU is a WSCUC accredited institution. WASC Senior College and University Commission (WSCUC), 985 Atlantic Avenue, Suite 100, Alameda, CA 94501, 510.748.9001, http://www.wascsenior.org. WSCUC is recognized by the U.S. Department of Education and the Council on Higher Education Accreditation (CHEA). For program disclosures, visit www.ncu.edu/program-disclosures.†
† Indicates school information is being used instead of campus information
Master's Degrees
Doctoral Degrees
Northcentral University was founded in 1996 to provide working professionals around the world with unprecedented access to richly engaging, professionally-relevant, and academically-rigorous education from a U.S. university. As a regionally accredited, private, online and graduate-focused university, NCU offers doctoral, master's and bachelor's degrees in business and technology management, education, and psychology, as well as doctoral and master's degrees in marriage and family therapy. NCU utilizes a one-to-one learning model—one student is paired with a professor in each course—to create a more personalized, individual experience for students enhanced by their professors' real-world experience. NCU professors all hold doctoral degrees, and none of our programs have residency requirements, allowing access to students no matter where they live. Additionally, with the exception of the Department of Marriage and Family Sciences, within the School of Social and Behavioral Sciences, all of NCU's programs are delivered 100% online.
Unparalleled Flexibility – Built around you.
100% online* so you can pursue your degree anytime, anywhere
Weekly course starts to fit your busy schedule
No residency requirements and no need to travel to a physical campus
No entrance exams
Premier Education – All courses are taught by professors who hold doctoral degrees, so you learn from seasoned professionals in your field of study.
WASC

accredited; the same regional accreditation as other prestigious institutions in America
One-to-one learning approach where professors focus on you
Excellent university resources to support your success now and in the future
Tailored To Busy Professionals – NCU is designed for self-starters like you.
No group classes or projects to interfere with your schedule
You determine your schedule
*Marriage & Family Sciences courses are primarily online, however, practicum/internships/clinical supervision activities include traditional engagement in the communities in which our students live.
Accreditation
NCU is a WSCUC accredited institution. WASC Senior College and University Commission (WSCUC), 985 Atlantic Avenue, Suite 100, Alameda, CA 94501, 510.748.9001, http://www.wascsenior.org. WSCUC is recognized by the U.S. Department of Education and the Council on Higher Education Accreditation (CHEA). For program disclosures, visit www.ncu.edu/program-disclosures.
Request information