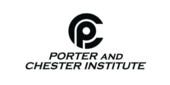 Request information
School

| | |
| --- | --- |
| School Type: | Campus |
| Degrees Offered: | Diploma |

Accreditation

PCI: Accredited by the Accrediting Commission of Career Schools and Colleges (ACCSC).

For more information about our graduation rates, the median loan debt of students who completed the program, and other important information, please visit our website at http://www.porterchester.com/disclosures/disclosure-info.html
Diplomas
Discover the Advantages of Porter and Chester
At Porter and Chester Institute, we're serious about preparing you for career success. How serious? Upon completion of one of our career-focused programs in Automotive, Computers, Healthcare, or Skilled Trades, you will have (5) distinct advantages as you begin your job search:
1. You gain knowledge and skills employers want you to know.
2. You learn from instructors who've worked in the field.
3. You learn by doing through hands-on instruction.
4. You develop personal skills and habits to become more employable.
5. You enhance your job interview skills and resume.
Learn more about the advantages you can enjoy at Porter and Chester by completing the form on this page.
Disclaimer: For more information about our graduation rates, the median loan debt of students who completed the program, and other important information, please visit our website at http://www.porterchester.com/disclosures/disclosure-info.html
Request information