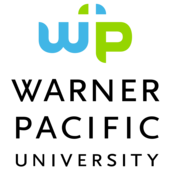 Request information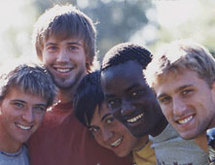 Location
2219 SE 68th Ave
Portland, OR 97215
Warner Pacific is an urban, Christ-centered liberal arts college located in Portland, Oregon, that actively engages students in transformative learning processes. We support our students as they wrestle with the paradoxes present in our culture by offering a Humanities Core Curriculum that focuses on how to ask the important questions; and what to do when there is more than one answer.
School

School Type:
Campus
Degrees Offered:

Bachelor's

Master's

Accreditation

Warner Pacific College is accredited regionally by the Northwest Association of Schools and Colleges Commission on Colleges (NWASC).
Bachelor's Degrees
Bachelor of Science in Nursing (RN-TO-BSN)
Master's Degrees
Masters of Arts in Education
Masters of Arts in Human Services
Masters of Arts in Organizational Leadership
Masters of Arts in Teaching
Masters of Business Administration
Oregon
The Adult Degree Program at Warner Pacific College has served adult learners in achieving their educational goals for over 20 years. We understand the unique challenges faced by our students and we are determined to help make the investment in your education applicable to your personal career goals.
†¢ Warner Pacific College is a Christ-centered liberal arts college.
†¢ Accelerated programs that meet once per week, which means you can graduate in about two years
†¢ Convenient locations near work or home
†¢ Affordable programs with many financing options†"employer assistance and financial aid available for those who qualify
Request information