School

| | |
| --- | --- |
| Date Established: | 1960 |
| School Type: | Online |
| Degrees Offered: | Certificate |

Accreditation

Southern Careers Institute is accredited by the Commission of the Council on Occupational Education.
Certificates
Online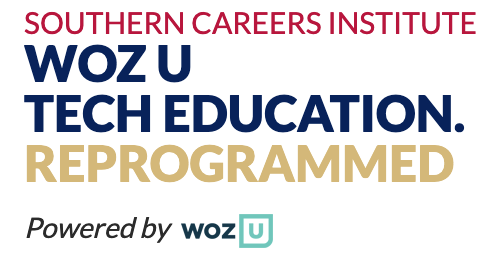 Southern Careers Institute's programs, powered by Woz U, in the high tech field can help you breakthrough into a rewarding career and succeed in today's demanding marketplace.
Our courses are all built from an employer's point of view with the career skills and certifications they're looking for in their next hire. Students who enroll in our technology, medical, business, cosmetology and trades training programs become more marketable than the competition as our programs are designed to make students eligible for recognized certifications, to connect them to employers with electronic profiles on our SCI Connect platform, and to further demonstrate career skills with verifiable SCI Connect Badges that demonstrate skills employers need.
At Southern Careers Institute, we offer a variety of trade courses that can lead to rewarding careers in a variety of fields. Our admissions staff is dedicated to matching your unique personality with the career training program that is the right fit for you. We are committed to stimulating, motivating, and educating our students to prepare them for their new life in a new field.
Request information