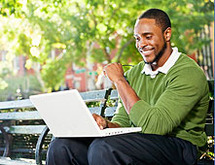 University of the Rockies
Colorado Springs, CO
University of the Rockies provides high-quality, accessible learning opportunities globally for diverse groups of individuals seeking preparation for life goals, professional practice, service, and distinguished leadership.
*University of the Rockies currently does not offer Clinical, Marriage and Family Therapy, or Mental Health Counseling as online specializations.
*Certain degree programs may not be available in all states.
Accreditation
University of the Rockies® is accredited by The Higher Learning Commission and a member of the North Central Association. (www.ncahlc.org)
Key Data
Date Established:
1998
School Type:
Online, Campus
Degrees Offered:

Master's

Doctoral
View our program list