Request information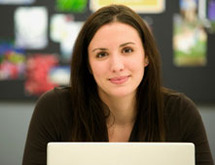 Location
223 W Main St
Salem, WV 26426
School

Date Established:
1888
School Type:
Online
Degrees Offered:

Certificate

Associate

Bachelor's

Master's

Doctoral

Accreditation

Salem International University is a private, for-profit institution of higher learning that is accredited by The Higher Learning Commission of the North Central Association (http://www.ncahlc.org); and the West Virginia State Board of Education.
Associate
Biology (AS)
Business Administration (AS)
Computer Science (AS)
Criminal Justice (AS)
Information Technology (AS)
Bachelor's Degrees
BACS - Software Development
BSBA - Accounting
BSBA - eSports Management
BSBA - Finance
BSBA - Human Resource Management
BSBA - International Business
BSBA - Management
BSBA - Salesforce Administration
BSBIO - Human Nutrition and Performance
BSBIO - Physiology and Exercise Science
BSCJ - Administration of Justice
BSCJ - Crime Scene Investigation
BSCJ - Criminal Justice
BSCJ - Homeland Security
BSCJ - Law Enforcement
BSCS - Data Science
BSIT - Cybersecurity
BSIT - Enterprise Network Management
Master's Degrees
Health and Human Performance (MSHHP)
M.Ed - Educational Leadership (MS)
M.Ed Instructional Technology (MS)
M.Ed Organizational Training and Talent Development (MS)
M.Ed Teacher Leadership (MS)
MBA - Accounting
MBA - Finance
MBA - Health Care Management
MBA - Human Resource Management
MBA - International Business
MBA - Management
MBA - Project Management
MBA - Public Administration
MBA - Sales Management
MSCJ - Administration of Justice
MSCJ - Cybersecurity Administration
MSCJ - Forensic Science
MSIT - Cybersecurity
MSIT - Information Technology Management
Doctoral Degrees
Doctor of Business Administration (DBA)
Education Specialist (EDS)
Certificates
Certificate in Educational Leadership in Educational Leadership (Full Track)
Online
Welcome to Higher Learning
When you choose Salem International University, you open more doors. Our master's and bachelor's programs are perfect for any student who wants to start a new career or professional who wants to advance in their career. After completing your degree at Salem University, you'll have marketable, professional skills and the ability to make decisions with integrity and a business-minded perspective.
Our beautiful campus in Salem, West Virginia gives you a small-school setting with flexible course scheduling that is convenient for you and your busy life. Our small classes provide you with extra attention to ensure your success. Salem offers a strong campus life with many on-campus activities. Salem's on-campus housing provides you with social and cultural opportunities to prepare you for your future as a global citizen.
For students looking for even more flexibility, Salem International University offers convenient online virtual classrooms to provide an enhanced learning environment. We bring the classroom to you so you can earn your degree without leaving behind your home, family or job.
Areas of Study:
Education
Business
Computer Science & Information Technology
Criminal Justice
Health Care
At Salem, you'll get a career-focused approach to higher education that recognizes the importance of individual growth. Start your journey toward becoming a global citizen with an education from Salem International University. So fill out the form to get more information and get started today.
Salem International University, a private, for profit institution of higher learning, is accredited by The Higher Learning Commission of the North Central Association (http://www.ncahlc.org); and the West Virginia State Board of Education.
For more information about our graduation rates, the median debt of students who completed the program and other important information, please click here.
Scholarships available to those who qualify.
Request information