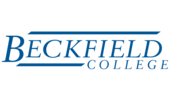 Request information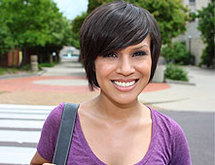 Location
16 Spiral Drive
Florence, KY 41042
School

School Type:
Campus
Degrees Offered:

Diploma

Certificate

Associate

Bachelor's

Accreditation

Beckfield College is a career-focused educational institution with a campus in Florence, Kentucky which is institutionally accredited by the Accrediting Bureau of Health Education Schools to award baccalaureate degrees, associate degrees, and diplomas. The Accrediting Bureau of Health Education Schools is listed as a nationally recognized accrediting agency by the United States Department of Education and is recognized by the Council for Higher Education Accreditation.

Contact ABHES at info@abhes.org or (703) 917-9503.

For student consumer information, visit www.beckfield.edu/disclosures †
† Indicates school information is being used instead of campus information
Associate
Bachelor's Degrees
Certificates
Diplomas
Kentucky
Beckfield College – offering a college education focused on you and your needs
Beckfield College is proud to celebrate 37 years of academic excellence in the Greater Cincinnati community. Since opening our doors in 1984, the faculty and staff have been committed to our mission of providing higher education and technical training to students dedicated to making a positive change in their career.
That tradition continues today, 37 years later, but with more program offerings and further expansion into the Greater Cincinnati community and continued focus on evolving to meet both the needs of both our students and our community. Beckfield College is focused on, and dedicated to, a personalized teaching and learning environment designed to support the personal and professional career development of quality students. Instructors bring years of real-world, practical experience and education into the classrooms to enhance the students' education.
Why Beckfield College Works After 37 Years: Partnership
We know choosing the school that is right for you is important. Think about what you value most in getting an education – will you be just a number at a large school, do you want a stronger connection and access to your instructors, how will your school help you find a job after graduation? All of these are important things to consider. At Beckfield College we offer personalized attention and will help you every step of the way. From the time you come in to meet with your admissions representative through graduation and beyond. At Beckfield College we provide:
Small campus feel whether you attend on-campus or online
Faculty and staff are committed to the success of every student
Academics and class schedules are structured to meet the needs of our diverse student body
Hands-on education to prepare you for real-world career training
One-on-one financial aid assistance
On-going career services for graduates
Over 35 years of academic excellence in greater Cincinnati and Northern Kentucky
Our Programs
Beckfield offers Bachelor's or Associate degrees, along with Diplomas or Certificates, in the following areas of study.
Nursing (

LPN

, RN, 3-year

BSN

)
Programs vary by location.
Beckfield College is a career-focused educational institution with a campus in Florence, Kentucky which is institutionally accredited by the Accrediting Bureau of Health Education Schools to award baccalaureate degrees, associate degrees, and diplomas. The Accrediting Bureau of Health Education Schools is listed as a nationally recognized accrediting agency by the United States Department of Education and is recognized by the Council for Higher Education Accreditation.
Contact ABHES at info@abhes.org or (703) 917-9503
For student consumer information, visit www.beckfield.edu/disclosures
It's all about YOU – don't wait – contact us today!
Beckfield College offers financial aid to those who qualify.
Request information