Request information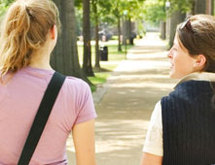 Location
6533 North Black Canyon Hwy
Phoenix, AZ 85015
School

Date Established:
1964†
School Type:
Campus
Degrees Offered:

Associate

Bachelor's

Accreditation

CollegeAmerica is accredited by the Accrediting Commission of Career Schools and Colleges (ACCSC)†
† Indicates school information is being used instead of campus information
Associate
Business Management & Accounting - Retail Sales Management (AAS)
Computer Technology & Networking (AAS)
Bachelor's Degrees
Nursing (RN completion to BS) (RN req.)
The Secret to Getting Ahead is Getting Started
Congratulations! Your interest in CollegeAmerica is an important first step toward changing your life. A career-focused degree is the key to a new career with a potentially higher income, better benefits, and more satisfaction.
We want to help you get that degree. Consider:
1. Start Fast, Finish Fast: You can earn an Associate's degree in 20 months, and a Bachelor's degree in 30 to 36 months.*
2. Save up to $5,000 on your college degree.' You can afford college with our new Fresh Start Scholarships!
3. Tuition Assistance: Financial aid and grants are available to those who qualify.
4. No additional Fees, No Hassles: No parking fees, no long lines, no lab fees, no cost for books, no waiting for class availability.
5. Employment Assistance: We'll help you find your new job when you graduate.**
6. Career-focused Curriculum: You'll receive practical instruction for work-related knowledge.
7. Convenience: Day, evening and online' classes are available to fit your schedule.
8. Accredited Institution: CollegeAmerica is an Accredited Member of the Accrediting Commission of Career Schools and Colleges (ACCSC).
9. Convenient Locations: There's a campus in your neighborhood.
10. A New Laptop Computer: Get it when you start and keep it when you graduate.
You can get started toward a high-demand career in healthcare, business, information technology or graphic arts right now. Complete the form and see how you can qualify for a scholarship (not based on grades or exams!) and save up to $5,000 on your college degree.
We invest in you! CollegeAmerica® is a nonprofit institution and an accredited member, ACCSC.

*Our Associate's degrees can be completed in as little as 20 months and Bachelor's degrees in as little as 30 months under an accelerated schedule. The regularly scheduled completion time for Associate's and Bachelor's degrees is 20 and 36 months, respectively.
** Denver and Cheyenne campuses only: A $25 registration fee is required at time of enrollment.
'Scholarship awards are limited and only available to those who qualify. See 'http://www.scholarshipshc.com','consumerinfo','scrollbars=yes,left=20,top=20,width=1600,height=1200');return false;" rel="nofollow">www.scholarshipshc.com for details.
'Online programs are offered by Independence University, a branch of the Stevens-Henager Ogden/West Haven campus.
**Job placement is not guaranteed.
Our family of non-profit colleges admits students of any race, color, and national or ethnic origin.
Request information