Request information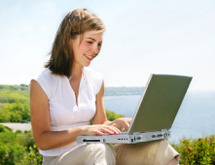 Location
5775 Denver Tech Ctr Blvd
Greenwood Village, CO 80111
School

Date Established:
1965†
School Type:
Campus
Degrees Offered:

Associate

Bachelor's

Master's

Doctoral

Accreditation

Colorado Technical University is regionally accredited by the Higher Learning Commission.
To contact the Higher Learning Commission please visit www.hlcommission.org.†
† Indicates school information is being used instead of campus information
Associate
Associate Accounting
Associate Business Administration
Associate Management
Bachelor's Degrees
Bachelor Accounting
Bachelor Business Administration
Bachelor Business Administration - Finance
Bachelor Business Administration - General
Bachelor Business Administration - Healthcare Management
Bachelor Business Administration - Human Resource Management
Bachelor Business Administration - International Business
Bachelor Business Administration - Management
Bachelor Business Administration - Marketing
Bachelor Business Administration - Project Management
Bachelor Computer Science
Bachelor Criminal Justice
Bachelor Criminal Justice - Cybercrime and Security
Bachelor Criminal Justice - Forensic Investigation
Bachelor Criminal Justice - General
Bachelor Criminal Justice - Human Services
Bachelor Cyber Security
Bachelor Information Technology - Data Management
Bachelor Information Technology - General
Bachelor Information Technology - Network Management
Bachelor Information Technology - Security
Bachelor Information Technology - Software Application Programming
Bachelor Information Technology - Software Systems Engineering
Bachelor Information Technology - Web Development
Bachelor Management
Bachelor Project Management
Master's Degrees
Master Accounting
Master Business Administration (MBA) - General
Master Business Administration - Entrepreneurship
Master Business Administration - Finance
Master Business Administration - Operations Supply Chain Management
Master Computer Science
Master Computer Science - Cybersecurity Engineering
Master Computer Science - Database Systems
Master Computer Science - General
Master Computer Science - Software Engineering
Master Criminal Justice
Master Criminal Justice - General
Master Information Technology
Master Information Technology - General
Master Information Technology - Network Management
Master Information Technology - Security Management
Master Management
Master Management - General
Master Management - Healthcare Management
Master Management - Information Systems Security
Master Management - IT and Project Management
Master Management - Project Management
Master Systems Engineering
Doctoral Degrees
Doctorate Computer Science (DCS)
Doctorate Computer Science - Big Data Analytics
Doctorate Computer Science - Enterprise Information Systems
Doctorate Computer Science - General
Doctorate Management
Doctorate Management - Criminal Justice
Doctorate Management - Environmental and Social Sustainability
Doctorate Management - General
Doctorate Management - Global Leadership
Doctorate Management - Healthcare Management and Leadership
Doctorate Management - Higher Education Leadership
Doctorate Management - Higher Education Teaching and Learning
Doctorate Management - Homeland Security
Doctorate Management - Non Profit Leadership
Doctorate Management - Organizational Development and Change
Doctorate Management - Project Management
Doctorate Management - Technology Management
Colorado
CTU Ranked Among the Best Online Programs
U.S. News and World Report ranked several degree programs at Colorado Technical University among its list of Best Online Programs for 2017. CTU programs made the list on the basis of:
• Student engagement
• Faculty credentials and training
• Student services and technology
• Peer reputation
• Admissions selectivity for graduate degrees
CTU's personalized learning system allows you to control what, where, when and how you learn. The content delivery is based on your personal learning needs and preferences in order to work with your mobile lifestyle.
Join A Powerful Professional Community
CTU can help you grow your network and build out your personal brand through connections to real-world faculty and industry professionals. Stay connected with CTU's expanding professional and social network of alumni represented by the more than 91,000 degrees awarded since 1965. Our faculty bring real-world knowledge to our curriculum, so you can prepare for today's challenges and tackle the hard-hitting problems of tomorrow.
And with CTU's Fast Track tests you can graduate up to 30% faster and save up to 30% on tuition by passing exams on content you already know.
For important information about the educational debt, earnings, and completion rates of students who attended these programs, go to: www.coloradotech.edu/disclosures.
Colorado Technical University is regionally accredited by the Higher Learning Commission.
To contact the Higher Learning Commission please visit www.hlcommission.org.
CTU cannot guarantee employment or salary.
Request information