Request information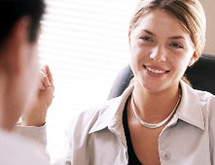 Location
7802 Airport Center Drive
Greensboro, NC 27409
School

School Type:
Campus
Degrees Offered:

Associate

Bachelor's

Accreditation

ECPI University is accredited by the Southern Association of Colleges and Schools Commission on Colleges to award the associate's, baccalaureate, and master's degrees and diplomas.

ECPI newsletter: econnect.ecpi.edu†
† Indicates school information is being used instead of campus information
Bachelor's Degrees
Cloud Computing - Bachelor's
North Carolina
South Carolina
Virginia
Making the decision to earn your degree and pursue your career goals could be the best decision you ever make. Enroll at ECPI University and you'll join a collaborative and fostering learning environment, surrounded by faculty and staff who are there to support you through the entire process.
What sets ECPI University apart? Just ask the employers who hire our graduates. Since 1966, more than 3,800 employers have looked to ECPI for talented professionals who are capable of entering the workplace and doing the job right on the very first day. That's because our curriculum is designed to meet the needs of today's highly-specialized job market.
With over 30 concentrations of study at the diploma, associate, bachelor's, and master's degree levels, ECPI University offers degrees in the following career areas: (fields vary by location)
College of Technology
College of Business and Criminal Justice
College of Health Sciences
College of Nursing
College of Culinary Arts
Schedule an appointment with an Admissions Advisor and find out more about:
Campus locations in VA, NC, SC, and online learning
Campus tours, classroom equipment, and faculty introductions
Program overviews and application process
Tutoring, clubs, campus community, and other support systems to help you from day one until graduation
Scholarship opportunities
Tuition and financial aid questions (for those who qualify)
Flexible class schedule options
Career services department and resources available for job search strategies
Reduce your college tuition! More than $5 Million Awarded in 2013
It's easier than you may think to find out if you qualify for one of ECPI University's scholarships. Contact us today for more detail on how to apply and lower your tuition!
Graduation Scholarship Fund
Fixed Tuition Pledge
Career Advancement Scholarship
High School Scholarships
Veterans – Yellow Ribbon Program
Business Partnership Programs
Accreditation
ECPI University is accredited by the Southern Association of Colleges and Schools Commission on Colleges to award the associate's, baccalaureate, and master's degrees and diplomas.
The Roanoke location is pending approval by the Commission on Colleges of the Southern Association of Colleges and Schools.
Apply Today – It could be the best decision you ever make!
Request information