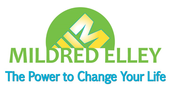 Request information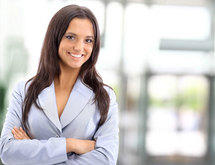 Location
25 Broadway, Floor 16
New York, NY 10004
School

School Type:
Campus
Degrees Offered:

Certificate

Associate

Accreditation

Mildred Elley is institutionally accredited by the Accrediting Bureau of Health Education Schools (ABHES).

Albany, NY & NYC Metro Campuses Mildred Elley's Albany, New York Campus is approved by the New York State Board of Regents to offer the Associate in Applied Science (A.A.S.) and Associate in Occupational Studies (A.O.S.) degrees.

Mildred Elley's NYC Metro Campus is approved by the New York State Board of Regents to offer the Associate in Occupational Studies (A.O.S.) degree.

Both campuses are also approved by the New York State Education Department (NYSED), Adult Career and Continuing Education Services-Vocational Rehabilitation (ACCES-VR)—formerly VESID.

Mildred Elley is also registered with the United States Citizenship and Immigration Services Office.

Mildred Elley - Pittsfield, MA Campus Mildred Elley's Pittsfield, Massachusetts Campus is licensed by the Commonwealth of Massachusetts, Office of Private Occupational School Education, Division of Professional Licensure.

Mildred Elley - Pittsfield, MA is also licensed to operate as a Cosmetology school and the Cosmetology program is approved by the Board of Registration of Cosmetologists of the Commonwealth of Massachusetts.

The campus is also approved for the training of the Veterans of the Armed Forces and JPTA participants.†
† Indicates school information is being used instead of campus information
Associate
Certificates
Online
Massachusetts
New York
Mission
The mission of Mildred Elley is to provide quality career education and technical training to allow students of diverse educational, cultural and personal backgrounds to become successful in an ever-changing global economy. Mildred Elley strives to afford students quality placement opportunities and instill in all of our graduates a desire for lifelong education and learning.
Mildred Elley is a co-ed college in Albany, NY with branch campuses in Pittsfield, MA and New York City (Lower Manhattan).
Mildred Elley has provided quality higher education for over a century. Each program at Mildred Elley is designed to help you get the career you want in a short amount of time.
Programs at Mildred Elley
The programs at Mildred Elley offer the most advanced job training available because we know how crucial up-to-date employment skills are to our students' professional development. We design and continually update our courses of study to help you become the perfect match for future employers.
Mildred Elley offers a variety of degree and certificate programs that fit your needs for obtaining a successful career.
Not all programs offered at all campuses.
Benefits of Mildred Elley
Flexible Class Schedules
Mildred Elley knows not everyone has an open schedule. No matter what your busy day looks like, you can attend class in a variety of sessions: day, evening or weekends, and take some classes online as well. See admissions for class schedule options.
Small Class Sizes & Academic Support
Our small class sizes allow for more student-to-teacher interaction and overall a more intimate learning environment. This personalized attention gives you the support necessary for your success. Your department chair and faculty act as your mentors; they are available to discuss courses, classwork, careers and anything else that may come up. Faculty and staff will be there to assist you every step of the way.
Lifetime Job Placement Assistance
Now more than ever, people need a helping hand finding work. Students and graduates of Mildred Elley can rely on us to aid them in finding gainful employment. Our career services staff is dedicated to our graduates for life.
Financing Your Education
At Mildred Elley, financial aid and scholarships are available for those who qualify. The Office of Financial Aid is dedicated to assisting students with the financial aid process.
Free Tutoring & Personal Attention
Hand in hand with small class sizes, Mildred Elley offers a variety of academic support services including free tutoring.
Take the Next Step Towards the Career of Your Dreams
Mildred Elley is the perfect choice for individuals just out of high school, unemployed, underemployed, or looking for a new career. You can receive career training in a wide variety of programs and features designed to allow you to get the most out of your educational experience.
At Mildred Elley, you are more than just a student – you are a professional in training.
Mildred Elley – Pittsfield, MA
100 West Street,
Pittsfield, MA 01201
For program details and disclosures visit the Mildred Elley website
http://www.mildred-elley.edu/disclosures

New York City Metro Branch Campus Program Disclaimer
Enrollment in the Business Management, Massage Therapy and Advanced Paralegal Studies programs is subject to the following conditions. Mildred Elley's New York City Metro Campus is a branch campus of the main campus in Albany, New York, and is approved as such by The Accrediting Council for Independent Colleges and Schools (ACICS) and the United States Department of Education (US DoE). As a branch campus, the New York City Metro Campus does not offer this program in full, and requires its students to take a portion of coursework in this degree programs at the college's main campus in Albany, NY; transfer of credit from other accredited institutions; or taking courses through possible cross-registration agreements.
The following courses are offered on the Mildred Elley, Albany, NY main campus located at 855 Central Avenue, Albany, NY: POM110 Introduction to Professional Office Management; BM200, Customer Service and Sales Management; PL211A, Will, Estates, and Trusts.
Request information