Request information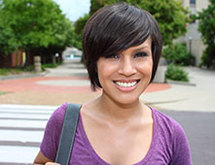 Location
1130 South Alpine Road #100
Rockford, IL 61108
School

| | |
| --- | --- |
| School Type: | Campus |
| Degrees Offered: | Diploma |

Accreditation

Accrediting Commission of Career Schools and Colleges
Rockford Career College is accredited by the Accrediting Commission of Career Schools and Colleges (ACCSC). ACCSC is recognized by the United States Department of Education as the
designated institutional accrediting body for over 650 post-secondary, trade and technical schools that provide education to over 150,000 students in a wide variety of vocational
programs each year. 2017 marks 50 years of continuous recognition for ACCSC, including earning, in 2011 & 2016, consecutive five-year recognition grants from the U.S. Department
of Education. ACCSC'sscope of recognitionwith theU.S. Department of Educationincludes the accreditation of postsecondary, non-degree-granting institutions and degree-granting
institutions, including those granting associate, baccalaureate and master's degrees, that are predominantly organized to educate students for occupational, trade and technical careers, and including institutions that offer programs via distance education.

Rockford Career College is approved by the Division of Private Business and Vocational
Schools Division of the Illinois Board of Higher Education.†
† Indicates school information is being used instead of campus information
Diplomas
Dental Assisting
Electrical Technician
Heating Ventilation Air Conditioning and Refrigeration
Medical Assistant
Practical Nursing
Veterinary Technician
Welding
Online
Illinois
Since 1862, Rockford Career College has been helping students succeed in starting new careers. Students gather here in Rockford in a friendly, small-class environment that feels like home. That means you'll get plenty of one-on-one attention unlike a big school. You'll learn from highly-qualified and caring instructors all of whom have real-world experience in their field. Classes are highly hands-on so you can get a feel for what you're learning.
All of us here at Rockford Career College are here to help you succeed, whether it's our free tutoring, helpful financial aid options (available to those who qualify), or connecting you with businesses to start your career. For over 160 years, our goal has remained the same: To give you the skills and knowledge to quickly become competitive in your high-demand career field.
Rockford Career College offers programs in six career fields:
Animal Sciences
Business
Medical
Legal
Skilled Trades
Online
What distinguishes us from other schools is our commitment to your success through personalized education. We'll be with you every step of the way, from your first day of school through to graduation and beyond.
Institutional Accreditation
Accrediting Commission of Career Schools and Colleges Rockford Career College is accredited by the Accrediting Commission of Career Schools and Colleges (ACCSC). ACCSC is recognized by the United States Department of Education as the designated institutional accrediting body for over 650 post-secondary, trade and technical schools that provide education to over 150,000 students in a wide variety of vocational programs each year. 2017 marks 50 years of continuous recognition for ACCSC, including earning, in 2011 & 2016, consecutive five-year recognition grants from the U.S. Department of Education. ACCSC's scope of recognition with theU.S. Department of Educationincludes the accreditation of postsecondary, non-degree-granting institutions and degree-granting institutions, including those granting associate, baccalaureate and master's degrees, that are predominantly organized to educate students for occupational, trade and technical careers, and including institutions that offer programs via distance education.
Rockford Career College is approved by the Division of Private Business and Vocational
Schools Division of the Illinois Board of Higher Education.
Financial Aid is available to those who qualify.
Request information