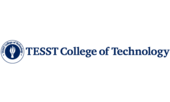 Request information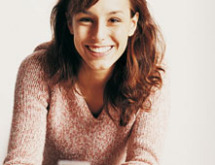 Location
4600 Powder Mill Road
Beltsville, MD 20705
School

School Type:
Campus
Degrees Offered:

Diploma

Certificate

Associate

Accreditation

TESST College of Technology in is accredited by the Accrediting Council for Independent Colleges and Schools (ACICS)†
† Indicates school information is being used instead of campus information
Associate
Computer Networking Technology
Criminal Justice
Certificates
Electrical Technician
Medical Billing & Coding Specialist
Diplomas
Maryland
Your educational needs. Our commitment.
At TESST College of Technology, we strive to provide quality education in the allied health, criminal justice, information technology, and trades fields. Our three campuses, located in Baltimore, Beltsville, and Towson, Maryland, offer associate's degree and certificate programs that combine general education, professional skills, and career-focused education to help you develop the skills to achieve your personal and career goals.
Areas of Study
Allied Health
Criminal Justice
Information Technology
Trades
Allied Health
Gain comprehensive training designed to prepare you with the knowledge and skills that could help you pursue entry-level opportunities in the health care field. Experience the satisfaction of helping people when they need it most.
Criminal Justice
Maintain the security in our communities that will always be important to our society. Develop the decision-making and judgment skills that could help you pursue opportunities in the criminal justice field.†
Information Technology
Maintain and repair the computer systems many organizations rely on to conduct day-to-day business. Through hands-on training in computer laboratories, you could develop the communication, teamwork, and critical-thinking skills to help you pursue entry-level opportunities in today's competitive marketplace and become a productive member of a business office.
Trades
Train for the skills that could help you pursue new career opportunities. Develop the practical skills to pursue career success through group discussions, lectures, and hands-on experience with equipment typically used in the field.§
Our Commitment
We choose to offer Our Commitment&#8480 because we want you to be able to experience real courses for real credits before making a financial commitment. Kaplan Commitment offers you the opportunity to assess the workload and evaluate the demands on your current work and family commitments. We want to be sure this is the right choice for you.#
Why Choose TESST College of Technology?
Flexible schedules
Tutoring
Academic services
Limited class sizes
Career placement assistance
Career-focused education
Hands-on training
Experienced faculty and staff
Start today by taking the first step with TESST College of Technology.
Consumer information including student outcome information and financial obligation is campus specific and can be found here
*Areas of study may vary by location.
†Additional academy training may be required for law enforcement positions.
§TESST College of Technology cannot guarantee a student's eligibility either to take any exam or become certified, registered or licensed. Individual state licensing/certification requirements may vary and are subject to change.
No credits will be earned if the student withdraws from the program. Students must withdraw before the close of business on the last day of the Conditional Admittance Period for tuition exemption. Program requirements may vary and other conditions may apply. Please contact us for details.
For more information on our programs and their outcomes visit www.tesst.com/consumer-info.
TESST College of Technology does not guarantee employment or career advancement.
Privacy Policy
Request information