Request information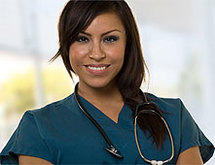 Location
1420 W. Southern Ave.
Mesa, AZ 85202
School

| | |
| --- | --- |
| School Type: | Campus |
| Degrees Offered: | Diploma |

Accreditation

United Education Institute in Morrow and UEI Colleges in Garden Grove, Chula Vista, Huntington Park, Mesa, Ontario, Phoenix, Oceanside, Reseda, Stockton, and West Covina are accredited by the Accrediting Council for Continuing Education and Training (ACCET)
United Education Institute in Las Vegas and Stone Mountain, and UEI Colleges in Bakersfield, Gardena, Fresno, Riverside, Sacramento, and Tacoma are accredited by the Accrediting Commission of Career Schools and Colleges (ACCSC). †
† Indicates school information is being used instead of campus information
Diplomas
Online
Arizona
California
Georgia
Washington
At UEI College and United Education Institute, our supportive faculty and staff are committed to helping you build a life and a future you can be proud of! Our short-term career training programs are designed to help you get the training needed to get started in an entry-level position in your career field. Our programs are taught in a hybrid learning format, where you will have a combination of online classes, along with in-person, hands-on training
in our on-campus labs two days a week. This hybrid format allows students to balance their career education training around their work, home, and family life.
We offer daily support and guidance from our faculty and staff, along with tutoring options when extra help is needed. Our dedicated career services team helps you with resume development, interview skills, and career placement assistance with local employers. We also have dedicated financial aid representatives who will meet with you one-on-one to help you explore your payment options.
Here are just a few more things you can expect from UEI:
Preparation for a career and earn a diploma in as few as 10 months*
Daily support and guidance from a committed faculty and staff
Hybrid learning—online learning with hands-on training in the labs on campus
Flexible schedule so you can balance your school and personal life
Day and evening classes available
Ongoing enrollment
Career placement assistance**
Financial aid is available for those who qualify
Tutoring
If you don't have your high school diploma, ask us about your options! As a student in our eligible career pathway program, you'll have the opportunity to earn your high school diploma while you complete your career training!*
Length varies by program. | *UEI does not promise or guarantee employment to any student or graduate. | ***Not all programs are eligible. | Program offerings vary by campus.
UEI's 100% online programs are operated under the UEI College Gardena Campus (currently available for CA and AZ residents).
United Education Institute in Morrow and UEI Colleges in Garden Grove, Chula Vista, Huntington Park, Mesa, Ontario, Phoenix, Oceanside, Reseda, Stockton, and West Covina are accredited by the Accrediting Council for Continuing Education and Training (ACCET).
United Education Institute in Las Vegas and Stone Mountain, and UEI Colleges in Bakersfield, Gardena, Fresno, Riverside, Sacramento, and Tacoma are accredited by the Accrediting Commission of Career Schools and Colleges (ACCSC).
Request information