Home »
Information Technology
Certificates in Information Technology
Career summary: Computer Programmers
Average Salary

$86,550

National Average, Source: Bureau of Labor Statistics

Career Outlook

Poor

-7% job growth by 2028, which is below average
Earn a degree in information technology from an accredited college
One of the best ways to prepare for a career in information technology is through a college education. A Certificate will help you develop entry level skills, general information technology know how and the basic information technology experience you need to start your career off right. You may also consider a Bachelor's in Information Technology to help you take your education and career to the next level. Please select information technology school below.
Overview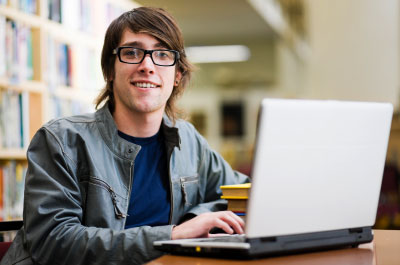 Why should I get an information science degree?
Qualified individuals are in short supply in the information technology field, which is a rapidly expanding area of the economy. Especially if you enjoy logic, research, statistics, writing, coding apps, and communications, you probably won't regret joining this field. Design and human psychology each come into play when you're creating an interface to present data. Information science blends the ancient device of record-keeping with current technologies. (So maybe if you like anthropology, you could be interested as well).
Job Description
What kinds of jobs could I get with my information science degree?
Some of the most common employers are computer systems, insurance firms, government agencies, and telecommunications. You may be an information systems manager, database administrator, network administrator, information security analyst, support specialist, software engineer, or geographic information systems analyst. Some related careers are in business and marketing, finance, media production, engineering, medical and health services, and desktop publishing.
5 Common Jobs:
information systems manager
information security analyst
software engineer
enterprise computing
database administrator
Career Outlook
How is the job market?
If you are well qualified, having at least a bachelor's degree, some experience, perhaps internship, and earning certification from a computer training institution, you have an excellent chance of getting a good job. You should always be up to date on technology, as it is constantly evolving. The occupations in information science are generally growing faster to much faster than the average.
Career Path
What skills do I need?
You should know or learn advanced math, sciences, computer and technical abilities, data and statistics analysis, and networking. Organization is a crucial trait: you will need to arrange information for clients as well as be organized in for yourself and your employer. As an information systems manager, you will oversee programmers, system analysts, and support specialists. Leadership and social skills will be important, whatever your role. You could also have understanding of design, psychology, economics, or business.
Information Technology Schools (9)
...Please wait... more schools are loading...