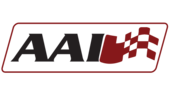 Request information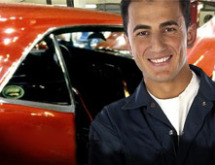 Location
6829 N 46th Ave
Glendale, AZ 85301
Are you looking for technical training in Arizona? For more than 45 years, Arizona Automotive Institute (AAI) has helped students get the vocational training for the careers they want, and even though our name says automotive, we have helped prepare graduates for successful careers in Combination Welding and HVAC and Basic Refrigeration as well. At AAI, we focus on you! We want to know all about you and how we can help support your career goals.
School

| | |
| --- | --- |
| School Type: | Campus |
| Degrees Offered: | Diploma |

Accreditation

AAI is accredited by:
Accrediting Commission of Career Schools and Colleges (ACCSC)
2101 Wilson Blvd., Suite 302
Arlington, VA 22201
(703) 247-4212
www.ACCSC.org.

6829 N. 46th Ave.
Glendale, AZ 85301
(*Branch Campuses of Miller-Motte College, Chattanooga, TN)
Diplomas
Automotive Service Technician- Diploma
Combination Welding - Diploma
Diesel - Heavy Truck Technician - Diploma
Electrical - Diploma
Heating, Ventilation, Air Conditioning, and Basic Refrigeration - Diploma
Arizona
The Path to Success Starts at Arizona Automotive Institute!
Skilled technicians are the backbone of the American economy. From building this country's infrastructure to providing the maintenance that keeps America's machines and vehicles on the move, skilled technicians are in demand.
The career training programs at our technical school in Arizona are designed to help prepare you for some of today's skilled trade careers. Explore our programs and see which one best fits your interests.
Automotive Service Technician
Diesel Heavy Truck Technician
Combination Welding
Electrical
Heating, Ventilation, Air Conditioning, and Basic Refrigeration
Our Campus
Are you searching for a technical institute near Phoenix, AZ? Arizona Automotive Institute is located conveniently at the intersection of Glendale Avenue and North 46th Avenue, just a few miles west of Interstate 17.
Our Glendale campus features extensive lab facilities and classrooms that are designed to enhance your learning experience. At Arizona Automotive Institute, our tech programs allow you to have the opportunity to learn hands-on from industry-experienced instructors in settings designed to simulate real-world employment environments.
Request information