General Studies Degrees
Earn a degree in general studies from an accredited college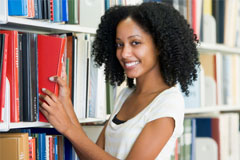 General studies is also sometimes referred to as liberal arts. Rather than focusing on specific professional or occupational education, a general studies or liberal arts program provides instruction in a broad variety of subjects designed explicitly to give the student a well-rounded education. An emphasis on development of knowledge and intellectual skills is intended to provide learners with enlightenment and a strong foundation for daily life as well as for work in a large number of occupations where a degree is preferred or required but not necessarily in a specific discipline.
General Studies Schools (15)
...Please wait... more schools are loading...