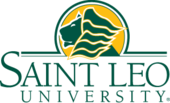 Request information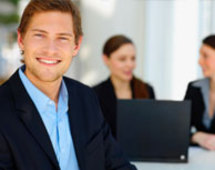 Location
33701 State Road 52
Saint Leo, FL 33574
School

Date Established:
1889†
School Type:
Online
Degrees Offered:

Associate

Bachelor's

Graduate Certificate

Master's

Students

| | |
| --- | --- |
| Enrolled Students: | 13,491† |
| Student to Faculty Ratio: | 25 to 1† |

Accreditation

Commission on Colleges of the Southern Association of Colleges and Schools.†

Location
† Indicates school information is being used instead of campus information
Associate
Bachelor's Degrees
Master's Degrees
Graduate Certificates
Graduate Certificate in Accounting
Graduate Certificate in Health Care Management
Graduate Certificate in Information Security Management
Graduate Certificate in Marketing
Florida
Saint Leo University is a leading provider of accredited online education to working adults. Through the Center for Online Learning, the university provides flexible online degree programs that can fit any schedule.
The online programs are designed to meet the growing needs of adult students and offer the best attributes of traditional classroom education in conjunction with today's most innovative computer technology. With Saint Leo University Online, you can obtain your undergraduate and/or graduate degree from anywhere you have access to a PC. You never have to set foot in a classroom as you set your weekly study schedule and "attend class" anytime. Work and family responsibilities, travel, shift changes or commuting problems will never interfere with your studies.
Celebrating more than 25 years of continuing education, today Saint Leo University is proud to be among the top ten global providers of higher education to the military. Saint Leo is a leader in the delivery of online education, providing higher education opportunities to members of the armed services and adult civilian students or just adult degree-seeking students.
Undergraduate:
The online program follows the same curriculum as on-campus students, so quality is never sacrificed for convenience. Earn your online undergraduate degree in:
Business Administration (Accounting and Management specializations available), Criminal Justice (Criminalistics and Homeland Security specializations available), Liberal Arts, Accounting, Human Resources Management, Liberal Studies, Psychology, Health Care Management, Computer Information Systems.
Graduate:
Saint Leo University Online offers accredited MBA and Masters in Science in Criminal Justice (MSCJ) degrees. The programs allow you to complete your master's degree in the generalist track or with various concentrations and specializations. The graduate curriculum is designed to produce tomorrow's organizational leaders.
MBA
As an MBA student, you have the ability to complete the 12 required courses (three semester hours per course) in as few as 12 months by taking two classes per 8-week term. In keeping with Saint Leo's commitment to personalized attention, online MBA classes will have no more than 25 students to ensure students have ample interaction with faculty. The Online MBA consists of a generalist track (Online MBA) as well as an Online MBA with concentrations in:
Accounting, HealthCare Administration, Human Resources Administration, Information Security Management, and Sport Business.
MSCJ
Saint Leo University's MSCJ Program is a "practical program of instruction" that enables students to earn their degrees in the most convenient and efficient manner possible by scheduling classes on alternating weekends. With more than 30 years devoted to educating criminal justice professionals, Saint Leo University provides the values, knowledge base, and skills necessary to become creative and effective criminal justice agency administrators and workforce managers. Specializations available:
Criminal Incident Management, Forensic Science
Career Services:
Saint Leo University focuses on more than just helping you find a career; it offers time management techniques to help you with your studying, interactive interviewing skills videos, and information about how to choose a career or a graduate degree program.
Whether you are looking to advance your career or further your education, Saint Leo University Online has what you need, for where you are going.
Request information