Request information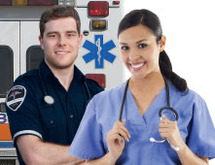 Location
1756 North Congress Ave
West Palm Beach, FL 33409
School

School Type:
Campus
Degrees Offered:

Diploma

Certificate

Associate

Bachelor's

Accreditation

Southeastern College is institutionally accredited by the Accrediting Commission of Career Schools and Colleges, 2101 Wilson Blvd, Suite 302, Arlington, Virginia, 22201. Further information may be obtained by contacting the Commission at (703)247-4212
Associate
Cloud and Information Technologies, AS
Diagnostic Medical Sonography Technology, AAS
Diagnostic Medical Sonography, AAS
Diagnostic Medical Sonography, AS
Early Childhood Education, AS
Information Technology and Network Systems, AAS
Medical Assisting, AAS
Medical Assisting, AS
Medical Office Basic X-Ray Technician, AS
Nursing, AS
Occupational Therapy Assistant, AAS
Pharmacy Technology, AS
Radiologic Technology, AAS
Radiologic Technology, AS
Surgical Technology, AAS
Surgical Technology, AS
Bachelor's Degrees
Early Childhood Education, BS
Nursing, RN to BSN
Certificates
Diagnostic Medical Sonography, Certificate
Electronic Medical & Billing Coding Specialist, Certificate
Hospitality, Certificate
Massage Therapy, Certificate
Medical Assisting Certificate
Medical Assisting, Certificate
Phlebotomy Diploma Non Title IV, Certificate
Surgical Technology, Certificate
Diplomas
Asistencia Mdica Bilinge, Diploma
Cloud and Information Technologies, Diploma
Early Childhood Education, Diploma
Electronic Medical Billing and Coding Specialist
Electronic Medical Billing and Coding Specialist, Diploma
Massage Therapy, Diploma
Medical Assisting, Diploma
Medical Office Basic X-Ray Technician
Medical Office Basic X-Ray Technician, Diploma
Pharmacy Technology
Pharmacy Technology, Diploma
Phlebotomy Non-Title IV, Diploma
Practical Nursing, Diploma
Professional Clinical Massage Therapy
Terapia de Maseje Clinico Profesional, Diploma
*Not all programs available at all campuses
For information on graduation rates, student debt levels, and other disclosures, visit www.SEC.edu/ConsumerInfo
Florida
North Carolina
South Carolina
Southeastern College Offers Career Education Designed for Working Adults
As a student at Southeastern College, you will gain the training, skills, and knowledge you need to prepare for a rewarding career in occupations such as:
Massage Therapy
Medical Assisting
Diagnostic Medical Sonography
Pharmacy Technology
Practical Nursing
Surgical Technology and more
Programs vary by campus
Why Southeastern College
Our career-focused programs and flexible class schedules make Southeastern College a great choice for busy working adults. Small classes ensure personalized attention for each student, and you will gain career skills in an educational environment that simulates the workplace, so you can begin using your education immediately on the job.
Additional benefits:
Prepare for a new career in as few as eight months
Learn from dedicated instructors in a caring, friendly learning environment
Financial aid is available to those who qualify
Career placement assistance is available for graduates
Contact us today to find out more about why Southeastern College is the right choice to reach your career goals.
Request information