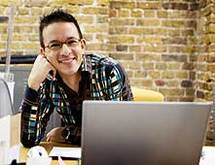 The Art Institutes System of Schools
6 Campuses
From video games and movies, to magazines and living spaces. From the clothes we wear, to the food we eat. It all started in the mind of a creative professional. There's a growing demand for innovative thinking, and the creative revolution is opening new opportunities every day. With a focused education from an Art Institutes school you can become a part of it.
Accreditation
Accreditation & Licensing Link
The Art Institutes is a system of private schools throughout the United States. Programs, credential levels, technology, and scheduling options vary by school and are subject to change. Not all programs are available to residents of all U.S. states. Administrative office: The Art Institutes, 6600 Peachtree Dunwoody Road N.E., Atlanta, GA 30328 © 2022. The Art Institutes International LLC. All rights reserved. Our email address is materialsreview@aii.edu.
Key Data
School Type:
Campus
Degrees Offered:

Diploma

Certificate

Associate

Bachelor's

Master's
View our program list