Communications
Online communications degrees from accredited universities and schools.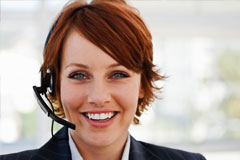 What is Communications?
The field of communications encompasses all forms of conveying knowledge, thinking, and ideas to others including speech, writing, acting, presentation of visual images and sound, etc. If you are interested in media, broadcasting, performing, journalism, telecommunications, computer presentation, movie making, public relations or the business aspects of any of these areas, a degree in communications may be right for you.
Communications Degrees
As with many areas of learning, communications is very diverse field that can be approached from many directions. In addition to a general degree in communications most schools also offer degrees in the associated subject areas. For example a major in business or in computer science could easily lead to work in the realm of communications. Degrees on all levels from associate on up are offered in communications per se as well as in the many supporting areas of study.
Job Opportunities in Communications
The U.S. Department of Labor indicates that jobs in this general area are expected to grow on average as fast as most other professions over the next few years. However, because of the high demand for work in this area, competition for jobs is high and salaries are tempered. Preparation with a good education will provide a definite advantage in both winning the job and attaining a higher salary. The job and salary outlook also vary greatly depending on the particular field of communications you choose to work in, the locality and the organization you end up working for.