Design
Online degrees and programs in web design, interior design, graphic design, and animation from accredited schools and universities.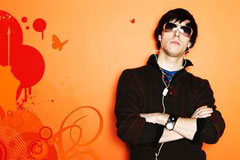 What is Design?
Design is referred to in the context of applied arts, engineering, architecture, and other related fields. Design can be defined as the process of originating and developing a plan for a product, proposal, model, or drawing and the outcome of that final plan being implemented.
Design can be classified into many different categories including graphic design, interior design, web design, animation, and more. The extensive nature of design provides for a multitude of educational and learning experiences.
Degrees in Design
Course programs and degrees in design are widespread and offered at varying academic levels. Appropriate certification and training can get you into a related profession, however, most employment in design demands an associate's degree or higher. Because of the high self-employment rate in the industry, good job placement can be highly competitive. Therefore, the more education and training you receive, the better your chances are at landing a quality job.
The opportunities for receiving an education in design are no longer limited to brick and mortar colleges and universities. Schools and programs focused on design related fields can now be found anywhere there is an Internet connection, making it accessible to just about everyone.
An online degree in a design related field will give you the aptitude and training that are essential in the daily responsibilities of your desired career path. Whether you are new to the field or looking to advance your current situation, there is a degree program that will help aide you in making a good career choice. To understand what degree or program you should pursue it is important that you research within the field of study that most interests you and select an online school or university based upon proper accreditation and program placement to help you achieve these goals.
Job Opportunities in Design
There exist several opportunities for career placement in design depending on what you want to do. Graphic designers create the visual and graphical means through which advertisements, publications, and websites are displayed. Interior designers are concerned with coordinating and corresponding interior features such as colors, furniture, decor, lighting, and work space to meet the needs clients. Animators implement drawn images, objects created with clay, paper, and other media, as well as moving images created with computer graphics. Web designers' focus is on the design of websites, pages, and applications using Hyper Text Markup Language (HTML), JavaScript, and other methods.
According to the U.S. Department of Labor, the employment outlook for design related professions will grow as fast as average for all other occupations through the next several years. Interior designers can expect to earn an annual salary of $40,000 and higher, while graphic designers have annual earning potential upwards of $65,000 and more.