You May Qualify For A $6,895 Federal Pell Grant To Use Toward Earning Your Degree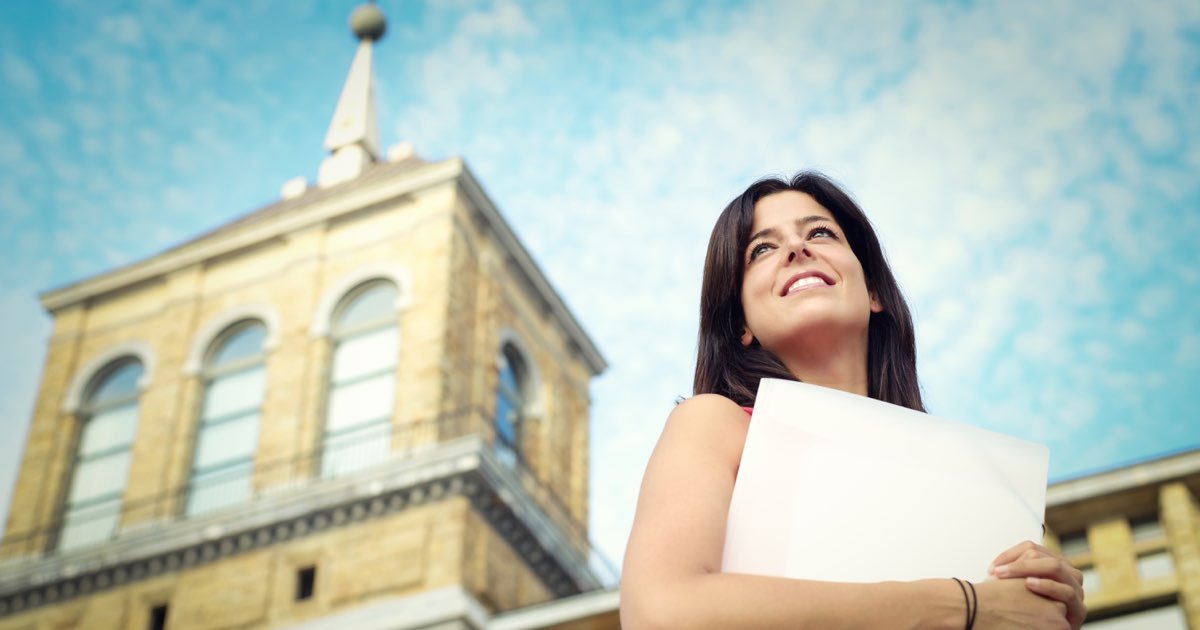 It's no secret that college education in America is now more expensive than ever. With tuition and housing costs at some universities now reaching $70,000 or more, having to pay for all college expenses on your own is a challenging task, and for many, even impossible.
<p "="">That's why a majority of students turn to scholarships and college grants to help cover the cost of college. In the 2017-2018 school year, nearly 84 percent of full-time undergraduate college students at 4-year institutions received "https://nces.ed.gov/programs/digest/d19/tables/dt19_331.20.asp" target="_blank">federal student aid to pay for college. The Federal Pell Grant is one of several college grants that can help pay for the cost of your education.
<p "="">
Talk to schools to see if you qualify for financial aid. You may qualify for up to $7,395 in grants.
The Maximum Amount Available for the Federal Pell Grant
<p "="">On July 1, 2020, the maximum award for the Federal Pell Grant, the largest federal grant program for undergraduate students, increased from $6,195 to $7,395. The amount increased in accordance with the provision in the Higher Education Act of 1965, which requires the grant funds to increase automatically every year. The maximum award is based on estimated changes in the Consumer Price Index at the beginning of each July and the budget for it depends on the number of students who receive a grant as well as the amount for each one. In the 2017-2018 school year alone, 6.9 million students received financial aid through the Pell Grant.
How Grant Eligibility is Determined
One of the biggest appeals of the Pell Grant is that you do not need to repay it—you simply receive money from the federal government to help pay for college. Eligibility for a Pell Grant, however, depends on several factors, including:


You will need to be an undergraduate student without a bachelor's degree to qualify. The amount you receive is determined by your financial need and the cost of attendance at your school. Receiving other college grants or forms of financial aid does not affect your eligibility for a Pell Grant.


Your grant amount will depend on your full or part-time status and how long you plan to stay in school. You are, however, only allowed to use a grant for up to 12 semesters or six academic years.


If you had a parent die in Afghanistan or Iraq before they turned 24 or while you were enrolled in college, you may be eligible for a larger Pell grant. FAFSA4caster, an eligibility estimator, can help you determine how much you will receive.
How to Apply for the Pell Grant
You can apply for a Pell Grant by filling out the Free Application for Federal Student Aid (FAFSA). The FAFSA requires you to fill out the information about your family, income, and taxes. You will then receive your Student Aid Report (SAR), which includes the information you provide on the FAFSA and your Expected Family Contribution, a number that determines how much aid you receive. In order to remain eligible for a Pell Grant, you need to fill out the FAFSA every year you attend school.
Your grant covers one academic year, and you receive it from your school in at least two payments—one per term. The school typically applies the money to tuition and fees. Any leftover funds following these payments will be paid to you. You can decide if you want to receive it in cash, as a check, or as a credit to your bank account.
<p "="">You may be tempted to disregard the
FAFSA
because your family may make too much money, but this would be a mistake. Anyone who fulfills the requirements receives some funding. According to "https://www.nerdwallet.com/blog/2018-fafsa-study/" target="_blank">NerdWallet, in 2018 almost $2.6 billion in college grants went unclaimed because students simply did not apply for the aid. <p "="">
Talk to schools to see if you qualify for financial aid. You may qualify for up to $7,395 in grants.
Other Types of Federal Grants and Financial Aid
The Pell Grant is a great starting point, but it is by no means the only option. Many other resources are available to help you pay for your education. Simply filling out the FAFSA allows you to find out what types of federal funding you qualify for including the Pell Grant, other grants, student loans, and work-study opportunities. The Federal Student Aid office provides a list that defines and compares the different types of federal aid.
Filling out the FAFSA does much more than qualify you for federal aid. When you send the information to your school, they also receive your Student Aid Report. Depending on your eligibility, your school will then send you a summary of other types of funding you can receive. This may include scholarships, loans, or grants that you had not considered before but can use to offset the cost of your education.
Many other institutions offer scholarships for students who meet certain qualifications. Some might have specific criteria such as financial need, background, or a particular field of study, but others have requirements as simple as writing an essay. Unclaimed scholarships reach almost $100 million every year, so don't be afraid to apply for as many scholarships as you can.
College is expensive and at times all of the costs involved can be daunting. There are, however, many resources available to help you. Whether you receive a Pell Grant or another type of federal funding, get help from your school, or win a scholarship, remember that you do not have to do it alone. You can always find the financial aid you need to achieve your educational goals.
Sources