How Does Student Financial Aid Work?
An overview of the Free Application for Federal Student Aid (FAFSA) student financial aid process.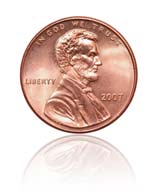 In this article:
How to apply for the

FAFSA

Determining Eligibility
Calculating your financial need
Receiving your award letter
Quick Links:
There are many steps in the process of applying for and receiving financial aid. You'll have to fill out some very important forms and provide a good amount of your (and possibly your parent's) personal information in order to process a financial aid request.
What's key to remember is that with all financial aid, the sooner you apply, the better your chances of receiving financial assistance.
Applying for the

FAFSA

, Dependency Status and Eligibility
The first step in applying for financial aid is to submit a Free Application for Federal Student Aid (FAFSA). The information you provide on the FAFSA is used in calculating the types and amounts of financial aid for which you qualify.
The quickest and easiest way to file is to use FAFSA on the Web. You may also pick up a paper copy from your high school guidance counselor or your school's financial aid office, and submit it through the mail (this will take longer to process).
With all financial aid, the sooner you apply, the better your chances. File your FAFSA as soon after January 1st as you can.
Tip 1: Not sure where to start? Contact a Financial Aid Advisor
The

FAFSA

asks questions about:
Age and marital status
Educational, residency and dependency status
Income and household finances
The types of financial aid in which you are interested
Dependent Students
If you are a dependent student your parent(s) will need to provide their information too. The FAFSA website has a helpful section on the documents (such as tax returns and W-2s) you'll want to gather before filling out your form.
You are considered an independent student if:
You are 24 years or older as of December 31 of the present year
You are married
You are enrolled in a graduate or other post-bachelor degree program
You can claim others (besides your spouse) as legal dependents
You are an orphan or ward of the court (or were until your 18th birthday)
You are a veteran of any branch of the United States Armed Forces
Need Analysis
Need analysis is the process by which the government calculates your Expected Family Contribution (EFC). Your EFC is the amount of money you (and your parent(s), if applicable) will be expected to pay toward the total cost of your education.
The Result: Your Student Aid Report (

SAR

)
When your need analysis is complete, you will be sent a Student Aid Report (SAR) listing your Expected Family Contribution and the types of aid for which you are eligible. Your SAR will also be sent to your prospective schools, which you can specify on your FAFSA.
The total cost of your tuition, books and all other educational expenses at a school is your Cost of Attendance (COA). Each school will have a different Cost of Attendance, but your Expected Family Contribution will always be the same amount. Your Expected Family Contribution is subtracted from the Cost of Attendance, and the remainder is your financial need:
Cost of Attendance (

COA

) – Expected Family Contribution (

EFC

) = Financial Need
Each school on your list will use your SAR to assemble a financial aid package. This package will include all the types of aid available to you, and including:
Grants
Scholarships
Loans
Work-Study
Your Award Letter
The details of each school's financial aid package will be explained and sent to you in an Award Letter. Look carefully over the specifics of each Award Letter. Financial aid packages will vary, and not every school may offer enough to meet your need.
Also note how much of your aid at a given school will be in the form of loans. The more money you borrow now, the more you are responsible for repaying down the road. Remember, you can choose to accept all, part or none of any financial aid package.
When you've decided on the school and financial aid package that best suits your needs, sign and return the Award Letter by the deadline. Make sure to specify any aid you do not wish to accept.
Important: You may obtain financial aid from sources other than the ones specified in your Award Letter. If so, that aid may change the amounts for which you are eligible through your school. Report any outside aid to your financial aid office.
Applying for a Federal Education Loan: The

MPN
Federal education loan applications generally include a Master Promissory Note, or MPN. When you complete the MPN, you make a legal statement agreeing to repay the loan money according to your lender's terms.
Your financial aid office will tell you whether the MPN should be returned to the school or to your lender, and either online or by mail.
Once you have submitted an MPN, you can use the same note to borrow future loans for up to 10 years, depending on the type of loan and your school's policies. Even if you transfer to another school, your original MPN may remain valid. This way, you won't have to fill out new applications every time you need another loan. (Remember that this pertains to federal student loans only)
Certification
Your school must certify a loan to you by verifying your eligibility and enrollment to your lender. This may be done automatically, or you may need to participate in completing and submitting the paperwork. Ask your financial aid office what you are required to do.
Notification and Disbursement
Once your loan is approved by your lender and guarantor, you will be sent a Notice of Loan Guarantee and Disclosure Statement.
This document is your official statement of the approval, amount and terms for your loan. Make sure to keep it with your other important records in a safe and easy-to-find place. The notice will also include the dates of disbursement when your loan funds are sent to the school. (Disbursements are usually made in at least two installments.)
To pay school costs with your loan money, you may be required to endorse the checks or Electronic Funds Transfers (EFT) deposited in your school account.