International Business
Online international business degrees from accredited universities and schools.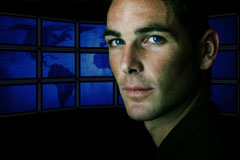 What is International Business?
"The world is getting smaller" and "The world is flat" are just a couple of phrases that describe today's global economy. Every day the importance of businesses interacting on an international basis grows significantly. More and more, long distances, cultural barriers, and the laws of national and international commerce need to be accommodated in order for companies to succeed. People who understand business and also all of the intricacies involved in dealing with foreign entities are in high demand.
International Business Degrees
Training for this field involves the study of a broad range of subjects including economics, financial analysis, accounting, information technology, marketing, public a myriad of other subjects pertinent to the successful operation of a an enterprise. An associate degree provides the essential knowledge and background to launch a successful career in many cases although many employers require at least a bachelor degree and some prefer the MBA (Master of Business Administration.)
Job Opportunities in International Business
A degree in international business can provide almost unlimited career opportunities in today's world. The need for managers who understand how businesses operate in a multinational environment is on the rise. It is anticipated that jobs in this category will rise faster than the average for all occupations. The opportunities are so wide and varied that it is difficult to present an entry level salary range but, according to the U.S. Bureau of Labor Statistics, experienced managers of companies and enterprises on average earn $97,730.