Is a Degree in Design Right for You?
There are many disciplines within the field of Design that you should be aware of before pursuing a degree. Understanding the principles behind a degree in Design are crucial to performing well in the industry.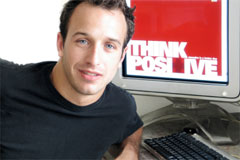 Design' is a very broad area. It covers three-dimensional design, including
Architecture
Interior design
Furniture design
Textiles (linens, carpets)
Fashion
Jewelry
Theater & film design (sets, props, costumes)
Product design (domestic products, white goods, electronics)
Automobile design
and two-dimensional design, such as
Graphic design
Illustration
Concept art
Animation
Web design
Computer game design
Design is all around us, and affects many aspects of our lives.
Is a Degree in Design Right for You?
There are a number of questions you can ask yourself in order to answer this question. Make sure you can answer yes' to most, if not all of them before you seriously consider devoting three (or more) years of your life to gaining a degree in Design.
Are you naturally creative? By this, I mean a person who cannot help creating things, be it sketches, designs, or models.
Are you frequently dissatisfied with the appearance or function of the objects or environments around you – and do you dream up ways of improving them? Design is very much about how we interact with the objects we use and the environments in which we live.
Are you able to communicate your ideas to other people, via sketches, models and presentations?
Are you willing to be challenged? If you pursue a degree in Design, you will be challenged on almost every aspect of your creativity, from how you observe and interpret the world, through how you develop new ideas, to the way in which you present those ideas. This is not a subject for the faint-hearted!
Are you energetic, focused and hard-working? Design is great fun but it's not an easy ride.
Are you able to work to a strict brief (i.e. a clearly defined set of guidelines), as well as deadlines? Most designers have to work to a brief provided by a client if you're more of a free spirit, consider instead a degree in Art.
Are you comfortable with computers?

CAD

(Computer Aided Design) is an integral part of the modern design industry, and flows naturally into

CAM

(Computer Aided Manufacture). If not, again, maybe your career path should be in Art rather than Design.
Would you be bored out of your skull by a normal office routine, doing the same old thing day after day? Design is definitely not for those who take comfort in routine and predictability.
Once you have established that you are a natural' designer, you need to decide which area of Design will suit you best.
Which Area of Design is Right for You?
For some people there will be an obvious choice, particularly within the area of three-dimensional design.
For those who favor two-dimensional design, the choice may be harder. Think carefully about where your inspiration comes from: for example, if you like to create designs based on stories, consider Illustration, Concept Art, or Animation (this of course can also be a 3D discipline). If you thrive on tight schedules and a somewhat chaotic environment, Graphic design (e.g. magazine layout) may be for you. Are you into computing? Try Web design or Computer Game Design.
Seek the advice of practicing designers, school teachers and career advisers; there are many people who can help you to decide. Whatever type of Design you choose to study, you will find it challenging, rewarding, inspiring, and satisfying. Enjoy your studies!
By Gill Jennings, a writer at Helium.com