MBA
Online MBA degrees from accredited universities and schools.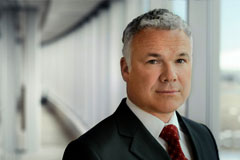 What is an

MBA

Degree?
In a world economy that thrives on the existence and successful management of large enterprises, there is a distinct advantage for those who are well prepared with the knowledge and skills to play key roles in the operation of those entities. A Master of Business Administration can provide one with the type of leadership and management skills needed to ensure his successful performance in such roles. Among master's degree programs, the MBA has become one of the most popular and highest ranking. Businesses tend to recognize the MBA as a degree of high quality, preparing professionals on a threshold well above the norm. Many job offerings require an MBA degree.
MBA

Degree Requirements
A bachelor degree is normally a prerequisite for an MBA program of study. An MBA curriculum delves much further into the normal business curriculum and also provides the opportunity to gain specialization in specific realms such as economics, financial analysis, accounting, information technology, marketing, public relations and a myriad of other subjects pertaining to the successful operation of a an enterprise. Most universities throughout the U.S. and many other areas of the world now offer the MBA degree. DBA (Doctor of Business Administration) degrees are now also offered widely.
Job Opportunities with an

MBA

Degree
A Master of Business Administration degree can provide excellent career opportunities in today's world. Although the U.S. Department of Labor does not offer specific information regarding opportunities with an MBA, it does indicate that jobs in associated areas such as business analysts are expected to grow faster than the average for all occupations over the next few years. An MBA degree can provide a substantial advantage. For example, a Department of Labor report says, "According to the Association of Management Consulting Firms, typical earnings in 2004—including bonuses and profit sharing—averaged $52,482 for research associates in member firms; $65,066 for entry-level consultants; $89,116 for management consultants; $123,305 for senior consultants; $191,664 for junior partners; and $317,339 for senior partners. Only the most experienced workers in highly successful management consulting firms earn these top salaries."