Online Accounting Jobs
Accountants are doing more than just crunching numbers. They are analyzing financial information to help individuals and businesses reach their goals.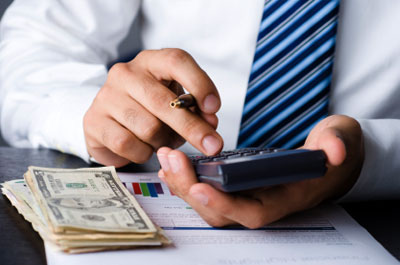 These days there are a plethora of websites and ads that claim you can earn hundreds of dollars a day by working just a few hours each day from the comfort of your home. While it's true that there is money to be made on the internet, the vast majority of those kinds of jobs are scams. For those who want a legitimate job working from home, fortunately, there are options. One of those options includes online accounting jobs.
Before you get too excited about the thought of earning a good salary working from home, you must be warned that online accounting jobs are not for everyone. In order to be successful at an online accounting job, you must be able to meet certain criteria. The most important ones are listed below.
Work Independently: Those who work from home in any capacity must be able to work well independently with little or no supervision. This may sound wonderful to some people, but for those who aren't strongly self-motivated, it could become a problem. The temptation to browse the internet, watch TV, snack, and do other things that will distract you from your work is very strong. Those who work from home must be very focused and motivated.
Proper Equipment: Accountants who work from home must have the latest office equipment, which includes software, computers, printers, fax machines, and other communication equipment. Some companies may provide the software that you need, depending on the systems they use, but most everything else you would need to already have or be willing to purchase.
Credentials: In order to get hired you must have the proper credentials. This will vary from employer to employer, but most employers require a combination of formal education and work experience. Some will also require accounting certification, which may include a Certified Public Accountant (

CPA

), Certified Management Accountant (

CMA

), Certified Financial Planner (

CFP

), or other accounting certifications.
Are there many online accounting jobs out there?
Yes! Many companies are looking for ways to cut costs. One of the ways they are able to do this is by outsourcing their bookkeeping and accounting needs. In fact, there are companies who specialize in providing outsourced accounting services, and they are staffed entirely by accounting professionals who work from home. Below is a list of companies who provide online accounting jobs.
BalanceYourBooks.com
They employ bookkeepers who are responsible for providing A/P, A/R, payroll, and general support for their clients.
dcfsi.com
They provide professional accounting, tax, and financial planning solutions. Most of their customers are small business owners and non-profit organizations. The positions they offer range from bookkeepers, to account managers, to tax preparers.
ClickAccounts.com
They take pride in providing bookkeeping and accounting services to small and medium sized businesses with the same quality and service that is provided to large corporations. They have offices in California and throughout Asia (although most of their employees work from home).
BookMinders.ca
They specialize in timely and efficient bookkeeping services with full data backup. Their company is based out of Calgary, Canada.
clickNwork.com
They prepare company profiles, market reviews, and economic papers for a range of clients. Their employees are more specialized than some of these other service providers. They are looking for sector-specialists, analysts, and consultants. The salaries they pay out are also quite high, starting at $40 per hour and going up to $150 per hour.
AccountingDepartment.com
They recruit and hire only within the United States. They also offer positions other than just accounting and bookkeeping. Currently, they are also looking for outside salespeople and inside appointment setters. The other positions they hire for include bookkeepers, CPA/controllers, and client implementation specialists. They offer a full spectrum of accounting services to their clients.